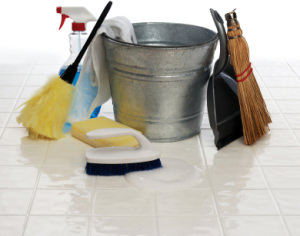 It is almost Spring, so it is time to start thinking about Spring Cleaning! This is something thousands of households across the country will participate in over the next couple months. During the chilly winter it is easy for dust and clutter to overwhelm your home and sanity. This year, you can combine your spring cleaning strategies with your big-picture financial objectives. Here are five ways that spring cleaning can help you save some big money.
​
1.Reduce taxes. Have piles of clothes that you're planning on ditching? Well, when you drop off your old sweatpants and T-shirts at your local charity, keep a total of how much you're giving. If you don't have a receipt, be sure to ask for one!
2. Get better organized. Speaking of taxes, make it a point to start organizing all of your financial documents, especially donations. It will make tax time a breeze. You will also likely notice that you're taking full advantage of any tax incentives or deductions that you can make. Often people forget throughout the year the different organizations they've supported.
3. Keep an inventory. Like most households, you probably forget just how much stuff you have shoved in closets and under sinks. Make a conscious effort of tracking down and documenting what you have. Often people overbuy certain items they don't believe they have, but really do.
4. Fix it up. Cleaning gives you a chance to evaluate your home. Notice and fix any little problems now, before they become much bigger and require you to hire a handyman or a contractor for help. You could save hundreds over time.
5. Sell it. Fill a box (or two or three) of any items that you really don't use anymore. Explore selling them at yard sales, second-hand stores or online.You might be shocked the value of the stuff just lying around your home.