"A good name is more desirable than great riches" – Proverbs 22:1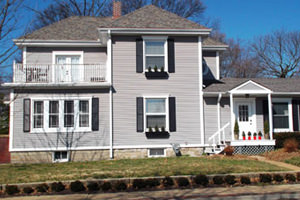 Schneider Roofing and Remodeling is a small, family-owned roofing company located in St. Charles, Missouri. With more than twenty-four years of experience in residential and commercial roofing, and an A+ Better Business Bureau rating, Schneider Roofing and Remodeling is one of the most trusted names in home and commercial roof repair and maintenance throughout St. Charles and the greater St. Louis area. We offer comprehensive pre-contract inspections, honest advice, and exceptional guarantees on all of our roofing repairs and replacements. All projects are undertaken with an eye to long-term satisfaction – that is why we use quality materials and hire only the most skilled craftsman to make repairs and improvements to your home.
Contact our roofing company today to learn more and to speak with one of our friendly representatives!
Our Roofing Services
At Schneider Roofing and Remodeling, we offer comprehensive residential roofing services, including:
Our commercial services include:
Why Choose Schneider Roofing and Remodeling?
Life happens, and choosing the right roofing and remodeling company can be stressful. Whether the repairs are being undertaken with an eye towards long-term maintenance, repairing structural roofing flaws, emergency roofing repairs, or preparing the home for sale, we want to take the guesswork out of selecting your roofing contractor. As a local, family-owned roofing company, Schneider Roofing and Remodeling can offer more than just fast response times, competitive prices, and great customer service. Our intimate knowledge of St. Charles and the surrounding areas, along with our deep roots in the community, mean that we are in this for more than a quick buck – we want to create lasting, long-term relationships with each of our customers.
Our Commitment to Quality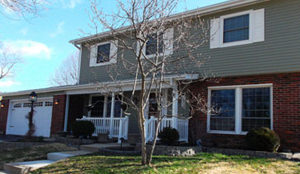 Our approach to business emphasizes faith and family above all, and that means that you will always get our best work, without having to worry about prevarication or unethical business practices. We do not just work in the St. Charles area – we live here too. That means that our work is about more than just making a living. Our customers are also our neighbors, and we want to do the right thing for them. Every roofing project is a chance to make a positive impact on our community, and every client is a priority.
Because we work in our community, when you hire us for a home improvement or repair project, you should not be surprised to see one of our owners or managers on site every day. Our home and commercial roofing services are available throughout:
St. Charles City
St. Charles County
O'Fallon
St. Peters
Wentzville
Lake St. Louis
and the Greater St. Louis Area
Learn More About Our Roofing Repair & Replacement Services in St. Charles
We value our customers' trust, and we will work hard to earn it. Our highly trained roof technicians will inspect your property before trying to sell you any services and give you straightforward, honest advice. It is important to us that the people we work with do not feel taken advantage of, so we work hard to enable our clients to make an informed decision. To learn more about what sets our roofing company apart or to learn how we can help you, contact us today.