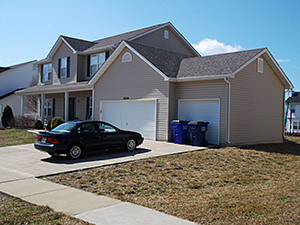 The key to getting the most out of your vinyl siding purchase is to hire the best contractor to ensure that it is properly installed on your home. In St. Louis and St. Charles, Schneider Roofing is the place to turn for siding repair and installation services. To learn more about our services as a siding contractor, please get in touch with us by calling our siding and roofing company today at 314-378-6623.
What to Look for in a Siding Contractor
When you are looking for a contractor to handle your siding project, it is generally a good idea to make inquiries with at least three contractors. This will allow you to compare the companies and make the best choice. Here are the essential qualities that you should look for in a great siding contractor:
Must have experience: The siding contractor you choose to hire should have a history of providing quality service to satisfied customers. Watch out for fly-by-night operations that offer inexpensive but inferior work. Check out the company's past experience through online reviews, and do not be afraid to ask for references so you can hear first hand what it is like to work with the company. Hire the company that has the best credentials, and has been proven time and again to provide great results.
Must be a good communicator: Since you will not be able to observe the installers' work round-the-clock, you need to hire a siding contractor who will keep you informed at all times. This way, you do not have to worry about problems.
Must be transparent: A great contractor should be able to tell you the amount of time needed to finish the installation, as well as provide an honest assessment of what is happening with the project. They should not try to deceive you or hide information.
Must have insurance: If the siding contractor you hire does not carry insurance, you may be held liable for any damages or accidents that may happen during the installation. This is one corner you definitely do not want to cut.
Must know how to budget properly: A great siding contractor should be able to provide an accurate quote and should not exceed the set budget during the course of the project.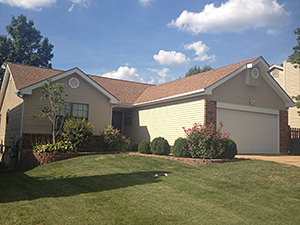 All the items on this checklist can be found in Schneider Roofing & Remodeling. We have been in the siding installation business for decades, and we have become the siding contractor of choice throughout the St. Louis and St. Charles area. We carry both general liability and workers' compensation insurance not only to protect our workers, but to protect you as well. All of our team members are very responsive and communicative, making sure that all of the clients we work for are kept abreast of what is happening with their projects. All of our employees have undergone a rigorous background check and training before being hired. We are also upfront on the costs involved, and we will do everything to meet your budget.
Hire the Best Siding Contractor in St. Charles
Allow us to protect and beautify your most prized possession. Hire us as your siding contractor and we will be committed to giving you high quality work at a fair price! Call our siding and roofing company at 314-378-6623 to learn more or to get a free quote.