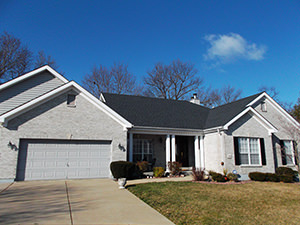 In the aftermath of a strong storm or other severe weather, it is important to inspect your home and check for storm damage. Unfortunately, this is easier said than done because there are places outside the home that are not that easily accessible, and not all damage can be easily detected by the average homeowner. That is why you need to hire a reliable contractor that you can trust in order to achieve the peace of mind that comes with the knowledge that your home is in good hands.
If your house is in need of storm damage repair or you simply need an inspection following a major storm, look no further than Schneider Roofing & Remodeling.
In St. Louis and St. Charles, call our roofing company today at 314-378-6623 to request a free estimate!
Qualities of a Great Storm Damage Repair Company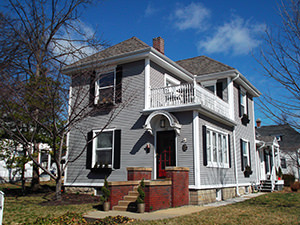 With so many roofing contractors and construction companies in the St. Louis area, it can be hard to know which company you can trust with your home. The following are some essential qualities that you should look for when hiring a St. Charles contractor for your storm damage repair project:
Experience – You should hire a contractor who has been in the business for a long time and has a proven track record within St. Charles' residential communities. Schneider Roofing & Remodeling has been in the roofing business for more than 20 years, and most of our new clientele are referrals from past satisfied clients. With a history of providing top quality work, you can be sure that your job will be done right.
Fully insured – You should also make sure that the contractor you choose carries the proper insurance. This will ensure that your home is protected and will keep you from having to pay for damages due to an accident that happened while the storm damage repair was ongoing. Rest assured that Schneider Roofing & Remodeling carries both general liability and workers' compensation insurance for your protection and peace of mind.
Competent crew – You also need to be wary of contractors who subcontract or outsource work to other people, as they may not be able to fully supervise other third parties working on your project and they typically cannot ensure the best results. Here at Schneider Roofing & Remodeling, we hire our own crew and we only work with trusted contractors when needed. We make sure that all workers are properly skilled and trained, and our employees undergo drug testing and background checks to make sure we work with only the best people.   
Reasonable rates – While everyone wants to get a good deal, you should be cautious about accepting lowball estimates for storm damage repair, as this could mean cutting corners, subpar materials, or inferior work. Do not allow the price to be a deciding factor. Affordable is different from reasonable. Here at Schneider Roofing & Remodeling, we are neither cheap nor expensive—we provide quality work and charge reasonable prices. We are upfront and transparent when it comes to our assessment on what needs to be done to your home. We will never recommend unnecessary storm damage repair just to pad our bottom line!
Hire the Best Storm Damage Repair Company in St. Charles!
Your home deserves nothing but the best. At Schneider Roofing, our dedication to our craft, great attention to detail, and impeccable work ethic make us a leading name when it comes to storm damage repair and other home improvement projects in St. Charles. You can learn more about our storm damage repair services or schedule an inspection by calling our roofing company today at 314-378-6623!