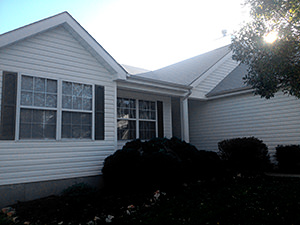 A roof that is in need of repair or replacement will show multiple signs that you absolutely cannot ignore. A leaky roof and a ceiling full of dark spots and discolorations are usually the most noticeable signs of roof damage. There are also external signs of damage as well. Understandably, checking the exterior of the roof can be tricky and dangerous, but if you see worn or missing asphalt shingles, it is best to call a University City roofing company to check on your roof. A roofing contractor will inspect your roof, provide an estimate, and determine whether you need minor repairs or a full roof replacement.
If you are looking for a reliable University City roofing contractor, then you have come to the right place. Schneider Roofing is dedicated to serving the roofing needs of University City homeowners. In order to get your roofing project started or to learn more, please fill out our online form or give our roofing company a call at 314-378-6623.
What Makes Us the Best University City Roofing Contractors
Whether you are looking for a new roof to update the look of your home, or your current roof is badly in need of a repair, it pays to hire the right roofing company to do the job. Choosing from a wide array of roofing materials and products can prove to be somewhat overwhelming. Backed by our extensive knowledge garnered from over 20 years in the roofing industry, we can help you make the right decision on which roofing system to buy for your home, based on your aesthetic needs and budgetary requirements.
When you choose Schneider Roofing as your University City Roofing Contractor, you can rest assured that our University City roofing crews are well trained, experienced, and professional. For your safety and peace of mind, we hire only the best people to do the job, and we make sure they pass through rigorous background checks and drug testing before they are hired. You will also frequently see our owners and company management dropping in on our job sites to survey the work being done.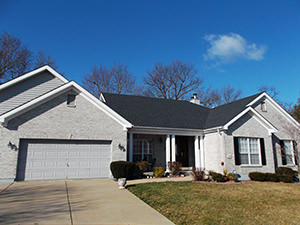 Here are some of the University City roofing services we offer:   
Hire Us for Your University City Roofing Needs
If you are looking for a University City roofing contractor that can provide you with high quality service, look no further than Schneider Roofing & Remodeling! For more than two decades, we have been providing roofing services to residential homes in University City and its surrounding communities. Call our University City roofing company today at 314-378-6623 to get your free estimate!