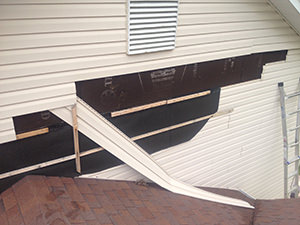 A roof inspection is usually done in the aftermath of a strong storm in order to determine if the roof has been damaged, thus allowing the homeowner to file an insurance claim for the repairs. Storm damage needs to be taken care of immediately by hiring a reliable and trustworthy roofing contractor, because if left alone, it can worsen. However, you should be wary of "storm chasers" who are out for a quick buck, as they may exaggerate the extent of the damage just to gain your business.
You can rest easy knowing that Schneider Roofing & Remodeling is upfront and transparent with our inspections. We can help you deal with storm damage by starting with a thorough and honest storm damage inspection of your roof. We have dealt with many of homeowner's insurance claims in the past, so we are experts at recognizing damage, and we will know if damage can be filed as a claim or not.
If you suspect that your home's roof has been damaged by a storm, it is important to enlist the help of a reliable roofing contractor that you can trust. In St. Louis and St. Charles Schneider Roofing & Remodeling is just that. To learn more about how our roofing company can help you, call us at 314-378-6623 today for a free estimate!
Storm Damage Inspection: What You Need to Know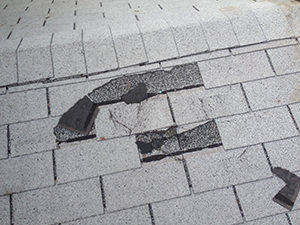 When you hire us to do your inspection, we will take your home through a 20-point diagnostic roof inspection checklist in order to recognize and diagnose any potential damage or problems. As part of our thorough roof inspection, we will:
Provide a full exterior inspection of the condition of your roof shingles.
Inspect your roof's metal flashing, fasteners, and plates to ensure everything is secure and sealed properly.
Conduct a storm damage inspection of the roofing interior to check for proper insulation and ventilation.
Check to see if there is any leaks, moisture, or mold growth caused by the storm.
Once the storm damage inspection is finished, we will then provide a full disclosure of all the needed repairs, a suggested course of action to take, and the estimated costs of the repairs in a written report.
Hire Our Expert St. Charles Roofing Company to Inspect Storm Damage
Powerful storms are part of life in Missouri. However, that does not mean that you can let your guard down. Following any storm, you need to make sure that your roof is sturdy enough to withstand future storms and check for any minor issues that can turn into major problems. Unfortunately, storm damage is not always apparent at first glance, especially to the average homeowner. Hiring a professional to do the roof inspection earlier rather than later can give you better results and save you money by preventing costlier repairs in the future.
Schneider Roofing & Remodeling can help you by providing a thorough inspection of your home. Call our roofing company at 314-378-6623 to schedule an inspection or request a quote for storm damage repair.