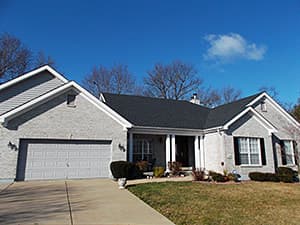 When it comes to St. Louis roofing contractors, you have a lot of choices. Only Schneider Roofing and Remodeling has been serving the area for over 20 years, building a reputation for trustworthiness, honesty, and consistent customer satisfaction. Our St. Louis roofing company was built on the idea put forth in Proverbs 22:1, "A good name is more desirable than great riches." This means that we never cut corners just to save a dollar, but rather continually strive to make sure every one of our customers is completely satisfied.
St. Louis Weather & Roofing Damage
St. Louis roofing contractors have a challenging job: To maintain or replace the roofs of residential and commercial properties in a climate that does a lot of damage to roofs. While roofing damage is often easy to put off, maintaining the roof of your home is not something you have the luxury of ignoring. A leaky roof lets rain fall into your home, and even if this damage is not visible, the moisture can become trapped in your insulation or your walls, allowing dangerous mold to grow. Therefore, St. Louis roofing demands a roofing company that is proactive and focuses on routine maintenance and prompt repairs.
An additional factor that St. Louis roofing contractors must consider is the unpredictability of our regular weather patterns. If your roof receives storm or hail damage it must be repaired quickly, because there is a good chance that we will get another storm within a few days or a week. For this reason, you need prompt, dependable, and reliable service from your St. Louis roofing company. At Schneider Roofing, we can deliver prompt repairs to ensure that your roof is ready for the next storm!
St. Louis Roofing: Winter Storms & Concerns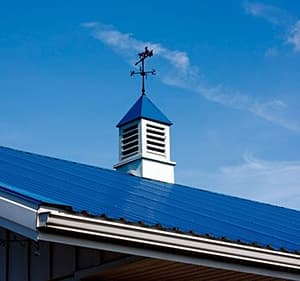 In St. Louis, strong spring and summer thunderstorms and tornados are not the only concern of a St. Louis roofing company. Winter can also be a difficult time for homeowners and property owners, because the severe weather can sometimes last for weeks at a time. However, it is important that your roofing is maintained throughout the winter, as winter storms can place additional stress on your roof and cause leaks to worsen.
For a roof that already has minor damage, melting ice and snow can slowly leak into your home damaging insulation, walls, and more. Another factor that makes snow on the roof so dangerous in St. Louis is that our winter weather sometimes fluctuates above and below freezing. When the air warms during the afternoon, heavy snow can melt and then re-freeze at night, increasing the weight of the snow on your roof. As little as one foot of snow can cause a roof collapse if the roof is already damaged or decayed.
Request a Quote for St. Louis Roofing Services
No matter what your needs are, you can trust Schneider Roofing with your St. Louis roofing needs. From roof inspections to fixing damage caused by a recent storm, we can handle any sized job you have for us. One thing you can count on when you call us is that we will get the job done right, and at an honest, affordable price. Contact our St. Louis roofing company today to learn more!