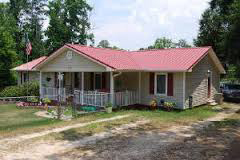 Metal roofing systems are an ideal option for residential roofing needs. Not just for commercial buildings, barns, or the like, metal roofing can offer an aesthetically pleasing, economic, and eco-friendly choice for your residence as well.
Contact our St. Charles roofing company online or by phone to learn more and to get answers to any questions you might have regarding residential metal roofing!
The Benefits of Residential Metal Roofing
If you are interested in replacing your current roofing system, you may want to consider investing in a metal roof. The benefits offered by residential metal roofing are numerous, making metal roofing an increasingly popular choice for homes throughout the greater St. Charles area.
The following are just some of the reasons why:
Versatility – Metal roofing offers homes versatility due to the nature of the material itself. Metal roofing systems come in many different styles, colors, and design options, meaning there is a choice that will fit with any home.
Energy Efficiency – Residential metal roofing offers the ability to be classed as a "cool roof" depending on the color chosen. Lighter colored roofs soak up less sun, and reflect solar radiant heat, making the work a bit easier for your air conditioning system on our hot, sunny St. Charles summer days.
Aesthetics – Residential metal roofing can be designed to attain different looks and styles for your home. As mentioned above, there are a variety of colors to choose from. Additionally, you can choose a metal roofing style that best fits your home's overall look, making metal roofing a beautiful choice for many homes.
Longevity/Durability – One of the greatest benefits of residential metal roofing is the ability that metal roofing systems have to last a lifetime. Further, they can sustain heavy wind gusts and will not crack or corrode. With proper maintenance and care, your metal roof will last 50 years or more.
Fire Resistance – Residential metal roofing offers your home protection in that it does not spark or ignite in the unlikely event of a lightning strike or wildfire.
Why Choose Schneider Roofing for Your Residential Metal Roofing Project?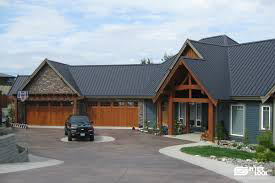 Schneider Roofing and Remodeling has been proudly operating in the greater St. Charles and St. Louis areas for over 25 years. We stand by our work, and we are not satisfied with any project unless you are. We are metal roofing experts, with roofing contractors that have extensive knowledge and experience in the field. Family owned and operated, Schneider Roofing and Remodeling provides high-quality service, with an unwavering commitment to our high standards and dedication to our good name. You get the benefit of our experience when it comes to tried and tested material, best practices for metal roof installation and maintenance, along with the dedication we have to serving our community.
Contact our roofing company today to find out more about residential metal roofing or to request a free quote for your residential metal roofing project.