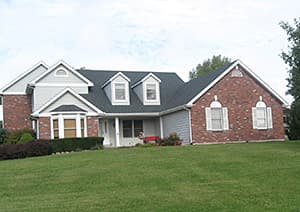 Many people defer needed home and roof repairs for months and even years after they realize there is a problem. We understand that roof repairs can expensive. However, the longer you wait, the more expensive those roof repairs are likely to be. That is why here at Schneider, your local roofing company, we encourage our clients to contact us for a roofing estimate as soon as possible if you suspect you may need any type of roof repair or replacement service. As expert roofing contractors, we can evaluate the condition of your roof and make recommendations to the most cost effective solutions.
To learn more, request a no hassle roof inspection or estimate online or by phone today at 314-378-6623!
Why Get A Roofing Estimate From Our Company?
As a leading roofing company serving the local St. Charles and St. Louis areas, our company motto comes from Proverbs: "A good name is more desirable than great riches." We consider it our mission to provide our clients with the repairs they need, and only the repairs they need, at an affordable price. Our roofing estimates will never include expensive products or services if we can offer a more affordable alternative, and our 20-point roofing inspection is designed to let you know just what roofing repairs you need – and which can wait.
Our 20+ years in the roofing and remodeling industries means that all of the products we use have been thoroughly tested and the supervising roofing contractors on your project know what they are talking about. We offer fast, hassle-free roofing estimates on all of our services including:
We are experienced in both residential and commercial roof inspections and repairs, and can provide roofing estimates on any project, big or small. Many roofing companies shy away from minor repairs, preferring to do full replacement projects exclusively, but not us! We are based right here in St. Charles, so our focus is on building lasting relationships with our clients, not making a quick buck.
Roofing Estimates: The Value of Early Intervention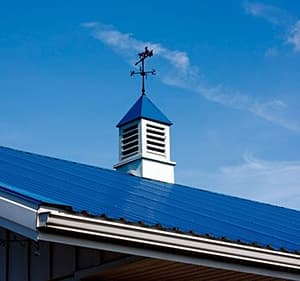 If you begin to notice signs of roof or gutter deterioration, for example, curling shingles around the perimeter of your roof or sagging gutters, we strongly encourage you to call today for a roofing estimate or inspection. The problem may be as simple as clogged gutters, which can be easily fixed by clearing the blockage, tightening the fasteners, and installing gutter covers to prevent further issues. However, waiting can lead to more serious problems including flooding, which damages not just your shingles but the underlying liner and sealant, and, once leaks start, you can be looking at costly repairs to replace rotted timbers and eliminate mold. Similarly, older or rotting caulking along the roof joints can lead to minor leaks, but, when left untreated, seeping water can spread through your roof liner, damaging the shingles, the house's frame, and your attic supports. Paying attention to the condition of your roof's caulking and flashings is a low cost way to extend the life of your roof, deferring roof replacements for years.
Additionally, regular roof inspection and maintenance is a good way to ensure that you catch storm damage early. Our 20-point roof inspections and roofing estimates provide photo documentation of your roof's condition, which means that any damage can easily be reported to your insurance company promptly, while you are still eligible for coverage, and keep you from having to foot the bill.
Contact Us Today for Your Roofing Repair or Replacement Estimate
In short, our hassle-free roofing inspections and estimates can not only ensure that you roof is in the best condition, but can help to save you money in the long run. To learn more, contact our St. Charles roofing company for a hassle free roofing estimate today.