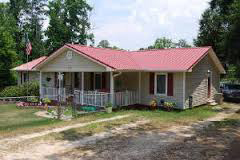 Metal roofing is an increasingly popular roofing option for both commercial buildings and homes. However, some people may still be hesitant about the installation of metal roofing due to various concerns. Below we tackle some FAQs to abate your metal roofing curiosities.
Call our St. Charles roofing company today to learn more and for answers to any further questions you may have!
How much do metal roofing systems cost?
Metal roof costs vary, depending on different factors such as the type purchased, the complexity of the design, or the geographic region of your roof. Metal roofing is an upgrade to standard roofing options, and can range from $125 to $1100 per square foot including installation. However, metal roofing lasts years longer than other types of roofs, which will ultimately save you significantly more over time compared to the maintenance and replacement of asphalt shingle roofing. Contact us for a free quote for your metal roofing costs!
Will metal roofing rust?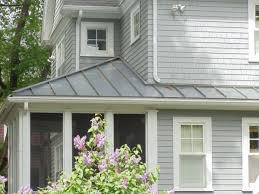 At Schneider Roofing and Remodeling, we use only the highest quality materials on the market to ensure our customers get the very best. The metal roofing materials we use are made from premium grade steel with an aluminum and zinc protective coating to prevent rusting. Our metal roofing systems also come with a manufacturer's warranty to ensure durability for years. Further, we offer additional metal roof coating options that will offer extra protection and are also under warranty.
Does metal roofing attract lightning?
Metal roofing does not attract lightning any more than any other type of roof, as lightning usually strikes the highest point in an area. Something else to bear in mind is that metal roofing is non-combustible, and should your metal roof be struck by lightning, it can help mitigate further damage by dissolving the electrical charge.
Is metal roofing noisy?
While this is a common misconception, the reality is that today's metal roofing systems are installed on a plywood deck, especially in domestic applications. This means that there is a noise dampening effect, and when installed in this way, metal roofs are no different than other types of roofs when it comes to the noise factor.
Will my current roof need to be removed before the metal roofing system is installed?
Fortunately, metal roofing systems can typically be installed on top of existing roofing materials due to their lightweight nature. In fact, metal roofing systems are commonly installed on top of existing asphalt roofs, not only saving on labor costs, but disposal costs as well. An added bonus means that less waste finds its way into the landfills also. Ultimately, local buildings codes and the condition of your current roofing substructure will decide if your new metal roofing system can be installed on the existing roof.
Learn More Information About Metal Roofing
If you have any questions or would like a free quote for installing metal roofing on your home or commercial building, call our St. Charles roofing company today! Schneider Roofing and Remodeling is known and trusted for providing excellent roofing services, and we look forward to meeting your roofing needs!