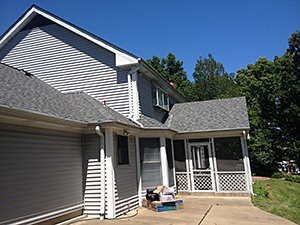 When it comes to keeping your home protected, everything starts with a having a good roof above your head. Unfortunately, a good roof does not last forever, and when you start to see watermarks and leaks all over your ceiling, these are indications that your roof is in need of a repair.
There are a lot of Maplewood roofing contractors out there, so it is important to do your due diligence and research on the best roofing contractors before hiring. For the roofing needs of your Maplewood home, there is one trusted name to call: Schneider Roofing & Remodeling.
To request a free quote or schedule an appointment for service or repair, please fill out our online form or call our Maplewood roofing company today at 314-378-6623.
What to Look for in a Maplewood Roofing Company
The failure to identify and correct roof damage during its earliest stages is probably one of greatest mistakes you can make as a homeowner. Do not be like many homeowners who make the mistake of calling in a Maplewood roofing contractor only after it is too late and the damage is so great that it can no longer be repaired. Instead, call a roofing company you can trust to diagnose any problems and provide repairs right away.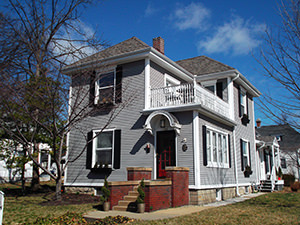 Here are a few steps you can take to ensure you hire the best contractor for your Maplewood roofing project:
Make sure to check the company's record with the Better Business Bureau: Verify if the Maplewood roofing company has had any complaints lodged against them. Rest assured that Schneider currently enjoys an A+ rating and has not received a complaint filed against them in the BBB.  
Make sure to check the warranties: For a roofing project, there are two different kinds of warranties: the manufacturing warranty and the roofing contractor's warranty. The manufacturing warranty covers any defective roofing material, while the contractor's warranty covers the installation of the material. Here at Schneider, you are guaranteed to have both. We guarantee new installations for the next 10 years, and we make sure to properly install the roofing product according to the manufacturer's specifications, so as not to void the manufacturing warranty.
Make sure to check that the Maplewood roofing contractor carries insurance: Roofing is a physically demanding job that can be dangerous, and accidents can happen if safety measures are not in place. You might be held liable if a contractor is injured while on the job in your home. Schneider carries general liability and workers' compensation insurance, designed to protect your property as well as our employees working on your property.
Hire the Best Maplewood Roofing Company
By hiring Schneider as your Maplewood roofing contractor, you gain the peace of mind that comes with the knowledge that you and your loved ones are safe and sound under a secure roof that can withstand the test of time and weather any storm. Call our Maplewood roofing company today at 314-378-6623 to get a free roofing estimate or to schedule a roof inspection for your home!