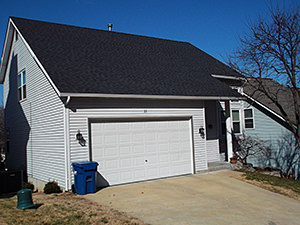 If you suspect that you have a roofing problem in your home, you should be proactive and control the problem as quickly as possible during its early stages. Do not wait until the roofing damage becomes a full-blown catastrophe! Once you see signs of water spots on your ceiling or shingles beginning to deteriorate when you climb up on your roof, it is important to call a roofing professional right away because even the most minor damage can spiral into big problems if left unaddressed.
As a third-generation family-owned and locally operated roofing business, Schneider Roofing & Remodeling is committed to providing our neighbors in Ladue with the best in roofing services.
For your Ladue roofing needs, please contact our roofing company through our online form or call us at 314-378-6623.
Why Choose Schneider as Your Ladue Roofing Contractor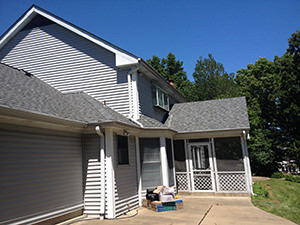 Schneider is one of the leading Ladue roofing contractors. We stand out from the competition for many reasons including:
Our expertise: We have been providing Ladue roofing services for more than 20 years, and our longevity in this business has equipped our team with the technical knowledge and skills needed in order to survive in this field. We hire only the best local people and we conduct background checks and drug testing to make sure of this.
Our service guarantee: We do not believe in doing things half-heartedly. Should you choose to work with us, you are assured that we will work hard to deliver a high-quality roofing product at every job site we work on. We offer a premium labor guarantee on all our Ladue roofing installations and replacements, as well as a non-pro-rated material guarantee on any roofing material that we use for your project. Both service guarantees are good up to 10 years from the date of the project.
Our commitment to excellence: We are committed to serving the residential communities in Ladue with the best possible roofing service. We do this by providing high-quality workmanship, excellent customer service, and reasonable pricing. We are fully insured and we have been given an A+ rating by the Better Business Bureau.
Our Ladue Roofing Services
The following are some of the roofing services we offer in Ladue and the surrounding areas:
Hire Our Professional Ladue Roofing Company
Your home is your most valuable asset. Therefore, you should do everything in your power to protect this investment. If you have been searching for reliable Ladue roofing contractors, know that the search is over and your house is in good hands with Schneider Roofing. To learn more about the Ladue roofing services we offer and what sets our company apart, contact us using our online form or give our Ladue roofing company a call at 314-378-6623 for a free estimate.