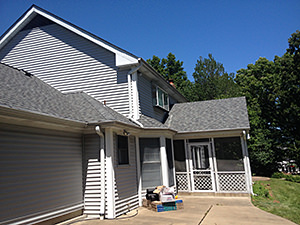 Are you looking for an updated look for your home's exterior? Or perhaps you need siding repair after storm damage occurred to your house? Whatever your siding needs may be, our Brentwood siding contractors can help. At Schneider Roofing and Remodeling, we are more than a roofing company. We are expert siding contractors as well.
If you would like more information about our Brentwood siding contractor services, contact our roofing company online or by phone at 314-378-6623. We can discuss the roofing project you have in mind for your home or provide whatever repairs you may need!
Vinyl Siding: Versatility and Functionality for Your Siding Needs
If you want to strengthen your home's curb appeal and make it a little bit more of your own, new vinyl siding installation may be just the key! Today's vinyl siding delivers a lot of choice, from the color you choose to the style of siding you want to employ. Our Brentwood siding contractors can help you work out exactly what you have been looking for! However, the benefits of vinyl siding go far beyond an aesthetic.
Further reasons our Brentwood siding contractors recommend vinyl siding as your siding solution:
Cost – Vinyl siding is a cost-effective, durable solution that will provide your home with lasting protection.
Maintenance – Vinyl siding provides an easy maintenance schedule, often requiring little outside of a heavy rainfall to clean off dirt and debris. If that does not do the trick, a simple spray down with your garden hose can also work.
Energy Efficiency – Vinyl siding delivers the option for an additional layer of insulation, giving your home further protection from the elements. Ask our Brentwood siding contractors how!
Why Make Schneider Roofing and Remodeling Your Brentwood Siding Contractors?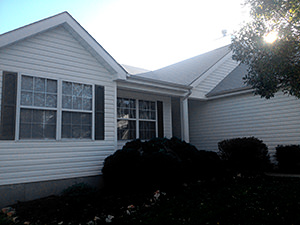 Schneider Roofing and Remodeling is a family company. We have been providing Brentwood siding contractor services for over 25 years, and exude the same values and work integrity that we did in the beginning. We see our customers as our neighbors, because they are. We have worked hard to maintain our solid reputation as the area's dependable roofing company, and we would not accept anything less.
Our years of experience in the field have given our customers further benefit in that the methods and the materials we use are thoroughly tested. We know what works well, and what does not. We stand behind our work completely with a 100% satisfaction guarantee. Along with that, you will also have the peace of mind from our A+ rating with the Better Business Bureau and our lengthy list of positive reviews left by previous customers.
Learn More About the Services Our Brentwood Siding Contractors Provide
If you would like to learn more information about the services we provide as Brentwood siding contractors, contact our roofing company online or by phone at 314-378-6623.
Whether you are looking to have your current siding repaired or desire full installation of a new product, we can do the job for you. Call today to speak with one of our Brentwood siding contractor specialists today to discuss whatever your needs may be or to request for free quote for your siding project!