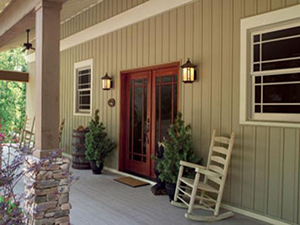 If you are looking for a way to update your home's exterior, look no further than new vinyl siding installation. Vinyl siding delivers the opportunity for a beautiful aesthetic, as well as protection from the elements with a cost-effective, functional material. At Schneider Roofing and Remodeling, we are not just roofers. We offer complete Wildwood siding contractor services, including installation and repair for any type of siding.
To learn more about the services our Wildwood siding contractors can provide, from all types of siding repair to full vinyl siding installation, contact our roofing company online or via phone at 314-378-6623.
You can speak with one of our Wildwood siding contractor specialists today to determine the right solution for siding needs.
Vinyl Siding: A Practical, Beautiful Siding Solution for Your Wildwood Home
New vinyl siding installation can serve as the update you need to increase the aesthetic and curb appeal of your home. Our Wildwood siding contractors are available to help you create the look you desire for your house with many styles and options available.
Additionally, vinyl siding delivers a practical functionality while also providing the look you want. It provides improved insulation, protecting your home from the elements. Our Wildwood siding contractors often recommend including a complete house wrap before installing new siding. This added step acts to further increase the energy efficiency for your home, giving your energy bills a happy break as well.
Available in many assorted colors and styles, vinyl siding gives you the chance to create a design that will make you happy for years to come. Whether you opt to create a neutral design with traditional, classic styled siding, or you want a more striking look with a bold color and contemporary siding pattern, our Wildwood siding contractors are here to help. We understand every home is built as different as each family living inside, and we will work with you to develop the best siding solution to fit your needs.
Why is Schneider the Best Choice for Your Wildwood Siding Contractor?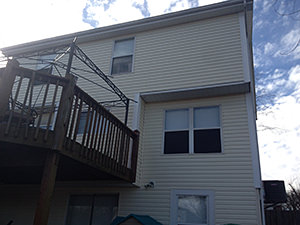 Schneider Roofing and Remodeling is more than just a roofing company. We are an established, family-owned business, and we have been your neighbors for over 25 years. We have proudly served as Wildwood siding contractors since then, and are superbly skilled in our trade. We maintain a solid reputation as the area's dependable roofing contracting company as showcased by our A+ rating with the Better Business Bureau, a rating of which we would not accept anything less. We further have a list of positive reviews left by our past customers. Our years of service in the field have delivered perfected methods and enabled us to fully test the materials we use, so you have the benefit of a solid siding installation.
Learn More About Our Wildwood Siding Contractor Services
If you would like more information about the services our Wildwood siding contractors can provide, contact our roofing company online or by phone at 314-378-6623. You can speak with a Wildwood siding contractor specialist who will be happy to discuss your needs and answer any questions you may have. We can also schedule an appointment to provide a free quote!