At Schneider Roofing and Remodeling, we know you have a lot of choices when it comes to Weldon Springs roofing companies. That is why we make a point to always strive to provide our customers with fast, high quality work at honest and affordable prices. We built our company on Proverbs 22:1, "A good name is more desirable than great riches." This means that we will never sacrifice quality or your family's safety just to add to our bottom line.
Weldon Springs roofing demands a roofer who understands the challenging weather conditions that make repair and maintenance so difficult in this area. With the sometimes-unpredictable nature of our weather, it is essential that your roof is well-maintained, since it is what is keeping all that rain, snow, and hail out of your house.
Contact our Weldon Springs roofing company today to learn more about our services and how we can help!
Weldon Springs Weather & Roofing Challenges
Weather in Weldon Springs can change quickly, with severe winter, spring, and summer storms each causing their own set of problems. To a Weldon Springs roofing contractor, the weather can be more than a minor annoyance. Every storm carries the potential to damage your roof. If your roof leaks, moisture may seep into your insulation or walls. Even if you cannot see the moisture, it can cause dangerous mold to grow behind your walls.
In the summer, it is not uncommon to have many serious storms hit within a few days or weeks of one another, so it is important to have a Weldon Springs roofing contractor repair any storm or hail damage quickly. Even minor damage from a storm can weaken your roof, and this makes it more likely to be seriously damaged in the next storm. Therefore, it is critical to have a reliable, dependable, and prompt Weldon Springs roofing contractor repair issues fast.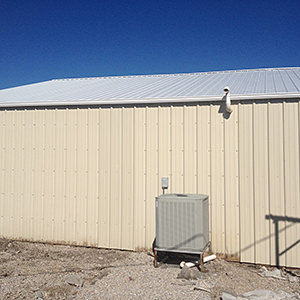 Missouri winters are sometimes mild, but severe winter weather can hit at any time. If your roof is already decaying or damaged, even as little as a foot of snow can cause it to collapse. Additionally, as the snow thaws and then re-freezes throughout the day, that snow can cause new leaks to develop or can worse existing leaks.
The Importance of Roofing Inspections and Repair
Because of the challenges associated with severe weather, it is important that you have a Weldon Springs roofer perform a roof inspection regularly to ensure the condition of your roof. A qualified roofing contractor can examine your roof to look for evidence of damage and make sure that your roof is healthy before the severe weather hits. A decayed or damaged roof may not be noticeable from inside your home, so it is important to have a Weldon Springs roofing inspection at least once every two years.
If you find roof damage after a storm, you may need emergency repairs to address the issues. It is critical that any roof damage in summer or winter is repaired quickly to help prevent additional damage.
Contact Us to Request a Weldon Springs Roofing Quote Today
When you need roof work done, call the experts at Schneider Roofing and Remodeling. We have the experience, the knowhow, and the tools to get your job done fast and to the highest quality standards. Contact our Weldon Springs roofing company today to get yosur quote!