If you are on the lookout for the best Webster Groves roofing contractor, you should turn to a company that has a long history of quality roofing work. For more than 24 years, Webster Groves residents have turned to Schneider Roofing & Remodeling for their roofing needs. Whether you need a roof inspection done on your home or you need to have your roof repaired or replaced, we can help with your roofing project.
For a free estimate and to learn more about our services, please call our Webster Groves roofing company at 314-378-6623 for more information!
Why Hire Us as Your Webster Groves Roofing Contractors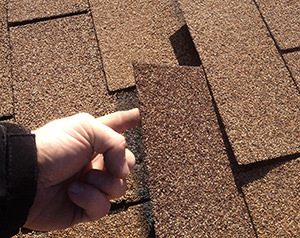 Excellence and integrity in the roofing business is not just a motto here at Schneider Roofing & Remodeling; it has become a way of life. Here are just a few of the reasons as to why you should choose us among the many Webster Groves roofing contractors vying for your attention:
Personalized attention: We take everything into account, such as the budget, climate, neighborhood, aesthetics, and style of your home, to give you a roofing product that will best fit your house. You are kept fully informed, involved, and in control of every decision right from the start to the completion of the project. As much as possible, we also try to incorporate specific designs that are unique to your area, and we use roofing materials that are able to withstand the St. Louis climate and weather conditions.
Workmanship: We pride ourselves in providing high quality workmanship as well as excellent customer service. We are a full-service roofing company, meaning we offer a wide range of Webster Grove roofing services—from simple inspections to the more complex reroofing jobs. The experience we have acquired over the past 24 years has given us the knowledge and skills necessary to do a great job.
Local: We are a locally owned and operated company, and we support the community by hiring only local people to do the work. By staying local, our workers are often already familiar with the rules and regulations that are implemented by building codes and homeowner' associations in the areas.
Fully insured: Even when the most care is taken, accidents still occur, we carry both general liability and workers' compensation insurance to fully protect you and your home in case of an accident on your property.
Guaranteed service: We stand by our work as a Webster Groves roofing contractor and each project comes with a customer satisfaction guarantee. As a further testament to the quality of our Webster Groves roofing services, we provide a labor guarantee and a material guarantee that is good for 10 years from the date of the installation.
Contact Us: The Best Webster Groves Roofing Solutions Provider
For us, this is not just merely completing a job order. An ongoing Webster Groves roofing project can cause major disruptions to the routine of a household. That is why we make sure that the entire process, from the initial estimate and roof inspection down to the actual installation and repair, is a hassle-free experience for you and your family.
In order to get started on your roofing project, please contact us through our online form, or give our Webster Groves roofing company a call at 314-378-6623!