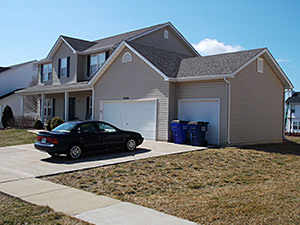 The cost of the material is often a key deciding factor when it comes to remodeling the exteriors of a home, which is why a lot of American homeowners consider exterior vinyl siding as their prime choice more than any other kind of siding options on the market. Aside from the cost, vinyl siding has aesthetic appeal as well. It mimics the appearance of wood to a certain extent, it is very easy to maintain, and it provides weather protection as well.
However, when it comes to vinyl siding, there are many options and alternatives from which you can choose. If you are thinking of choosing the vinyl siding option for your home, Schneider Roofing & Remodeling can help. As one of the leading names when it comes to the contracting industry in St. Charles and St. Louis, we can help you learn your options and select the best type of siding for you. To learn more about our services as a siding and roofing company, call us today at 314-378-6623.
What are Your Siding Options?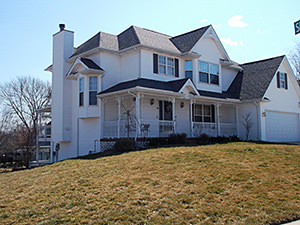 One of the many advantages in choosing vinyl siding for your home is that you have many siding options to choose from. Because of recent developments within the PVC resin industry, today's vinyl siding comes in a wide variety of colors, styles, textures and finishes. Here are the most common siding options:
Beaded Seam – Best for traditionally designed houses; this vinyl siding option has a rounded thin edge at the bottom of the clapboard, which gives off the impression that there is more to this siding than just a flat surface. It creates clean lines and goes well with most colors. Use this if you are aiming for a traditional or early American look.
Smooth – Unlike the other styles of vinyl siding, the smooth vinyl siding does not have any form of surface texture. As its name implies, it is composed of smooth panels that create simple, clean lines, and nothing more. This is ideal for homeowners who prefer a modern, sleek style and do not care for bells and whistles.
Board and Batten – There is nothing shy about the board and batten style siding. If you want your house to make a statement, then you should consider this as one of your siding options. This vertical siding style is no longer exclusive to log cabins and barn-style homes. These days, it is enjoying a resurgence in popularity, thanks to the rise of modern rustic architecture.
Shingle – Also known as shakes, this type of siding has a lot of personality and goes well with the American Craftsman architectural style. This siding aims to replicated the texture and grain of cedar wood shingles with a durable and easy to care for vinyl alternative.
Learn More About Your Siding Options
When it comes to comparing vinyl siding options and choosing the best option, your considerations should not be on style and appearance alone. You will also need to consider the type of vinyl. A cheaper vinyl siding option will definitely cost less, but it can also look cheap too. On the other hand, high-quality vinyl siding option will of course look better on your home, but it can mean a substantial investment. In general, the better quality siding options are more durable, thicker, and offer longer lasting appeal. Therefore, you will need to strike the right balance between affordability and quality.
You may find yourself overwhelmed by the numerous choices, but with the help of a Schneider Roofing & Remodeling team member, we can help you choose the right siding option that will be the best fit for your St. Charles home and budget. Call our siding and roofing company now at 314-378-6623 to learn more!