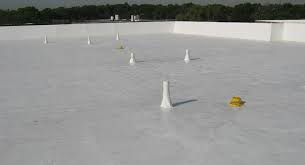 Thermoplastic Polyolefin roofing, or TPO roofing as it is more commonly referred to in the trade, is a single-ply roof membrane constructed from ethylene propylene rubber. It is a flexible, malleable flat roofing option, fit for all types of flat and low slow roofs. TPO roofing offers weather efficiency, resiliency, and versatility, and is used commonly throughout roofs across America.
If you would like more information about TPO roofing, contact our St. Charles roofing company today! A Schneider Roofing and Remodeling expert can discuss your needs and help you determine whether TPO roofing is a good solution for your roofing needs.
TPO Roofing as a Flat Roofing Solution
TPO roofing is a versatile and durable roofing option, able to fulfill the needs of most flat roofing scenarios. The many benefits of TPO roofing include:
Versatility – TPO roofing offers great versatility because of the nature of its application. It can cover any kind of roofing scenario, even those with details that may be a bit more cumbersome. TPO is particularly well suited for roofs with storm and secret gutters, as well as valleys and troughs because of its malleable characteristic.
Strength – TPO is a strong material, offering quick coverage for any roof, with the addition of steadfast protection. Its durability lends itself well to maintaining peace of mind when it comes to difficult roof detail applications.
Resilience – TPO roofing is a great roofing alternative because it has proven to be highly resilient to algae growth, as well as mold and lichen. It is also unlikely to discolor in any given environment.
All-Weather Suitability – TPO Roofing is efficient in all types of weather environments, from wind to rain, hail to snow, blazing sunshine to freezing cold, and everything in between.
Energy Efficiency – TPO roofing can offer energy efficiency as color choices vary, with "cool roof" colors being widely available. Light colored roof technology can help reflect the sun's rays during our hot St. Louis area summers, and serve to help reduce energy costs by way of easing your building's air conditioning needs.
Why Choose Schneider Roofing and Remodeling for Your TPO Roofing Project?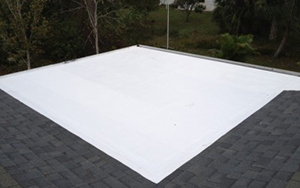 Schneider Roofing and Remodeling has been serving St. Charles and the greater St. Louis area for over 25 years. We are experts in the industry, and provide our customers with roofing solutions across the board. Our methods and materials are tested and true because we will not put our name behind a product without knowing it meets our high standards. We maintain an A+ rating with the Better Business Bureau and would not accept anything less because our customers' experience is our number one priority. At Schneider Roofing and Remodeling, our jobs come with a 100% guaranteed satisfaction.
Learn More About TPO Roofing Solutions
If you would like more information on TPO roofing and want to discuss it with a specialist, or if you would like to schedule a free quote, contact our roofing company online or via telephone at 314-378-6623. Schneider Roofing and Remodeling is your St. Charles roofing company, ready to provide you with a job well done!