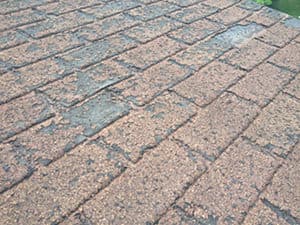 We know you have a lot of choices when it comes to St. Peters roofing contractors, but with over 20 years of experience and a reputation for being one of the most trustworthy contractors in the area, we are confident you will choose Schneider Roofing and Remodeling. Our St. Peters roofing company was founded on the idea that if you are honest and focus on the customer's satisfaction, you can build a lasting, successful company. At Schneider, we never sacrifice quality just to save a few dollars, but rather we always make sure every one of our customers is completely satisfied.
With hailstorms and high winds in the summer and heavy snow and ice in the winter, our extreme weather can make St. Peters roofing a difficult task. Nevertheless, in a place like St. Peters, your roof maintenance is extremely important, because that severe weather is not going away any time soon! Additionally, with home values on average higher than the St. Louis metro area and property values rising, St. Peters roofing is essential for helping your home maintain its value. Contact our St. Peters roofing company today to learn more!
Volatile Weather in St. Peters & Your Roof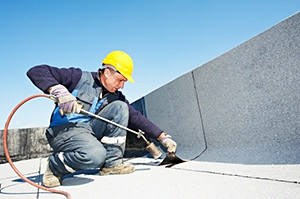 With the volatile and unpredictable weather common in the area, St. Peters roofing contractors understand that roof maintenance and prompt repair is essential. If your roof is damaged, it can allow to leak into your home. Even if the leak is not visible, moisture can become trapped inside your walls or insulation and allow dangerous mold to grow. Therefore, St. Peters roofing contractors must be proactive and pay attention to routine maintenance.
Because Missouri weather is unpredictable, it is important that St. Peters roofing contractors repair any storm or hail damage quickly. In the spring and summer season, it is not uncommon to have multiple storms within a few days of each other, so damage done by the first storm can be exacerbated (if not properly repaired) with the second storm. Therefore, it is critically important that you have a prompt, reliable, dependable St. Peters roofing contractor that can help you assess and repair any damage as quickly as possible.
Winter Storms in St. Peters
Wet winter weather is common in Missouri, and the same snow and ice that forces you indoors can easily damage your roof. As little as one foot of snow can cause a roof to collapse if that roof is already damaged or decayed, and even a healthy roof can face the risk of roof collapse if we have a hard winter. Additionally, as snow and ice sits and melts on your roof it can cause leaks to develop or worsen minor leaks that you may not have even been aware of.
Therefore, it is best to call a St. Peters roofing contractor before the snow begins, to schedule a roof inspection.Not all roof damage is visible from inside your home, and a qualified St. Peters roofer can uncover problems and make repairs before the winter barrage of snow and ice begins. If you do discover damage to your roof in the winter, you may need to have emergency repairs to temporality fix the problem and prevent damage from worsening.
Contact Us to Speak with Our St. Peters Roofing Pros
At Schneider Roofing, we pride ourselves on being able to take on any sized project, from preventative maintenance to roof repair or replacement. When you call Schneider Roofing and Remodeling, you can count on high quality work at honest, affordable prices. Contact our roofing company today to learn more!