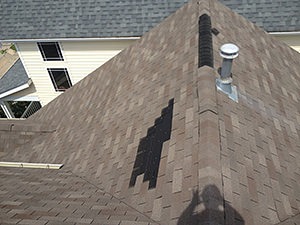 Let's face it, we tend to put off doing things that we know we should, like going to the doctor for a regular check up. The same goes for household repairs as well, such as roof repair. Constant exposure to sun, rain, wind, storm, and hail can take its toll over the years, and sometimes we disregard the small problems such a tiny leak in the ceiling, the leaves that have collected in the gutter, or the displaced shingle granules, until they become too large a problem that can no longer be ignored. However, because small repairs can quickly turn into big problems if left unaddressed, roof maintenance is something that needs to be done immediately by a trustworthy St. Louis roof repair company.
If you are in need of a St. Louis roof repair company, Schneider Roofing & Remodeling can help. Call our roofing company at 314-378-6623 to schedule an inspection or repair today!
St. Louis Roof Repair Services & More
Your home's roof is the vital first line of defense against the harsh elements that your house constantly encounters. Although the roof has been created to withstand the natural elements, it will still be naturally prone to wear and tear. Time and severe weather can definitely take its toll, resulting in leaks, mold growth, and shingle damage, among other things.
If you suspect any of these problems, you should contact a professional local roofing contractor for roof repair. After all, proper roof repair is a job best left to a professional, and not for the average homeowner attempting to get it done cheaply. At Schneider Roofing, when you hire us for your roof repair in St. Louis, you can expect quality roof repair that will last, saving you a lot of money and hassle in the long run.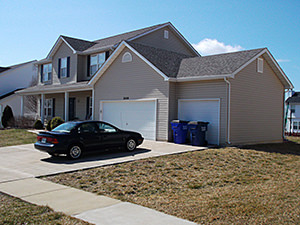 Here are some of the complete St. Louis roof repair services that we offer:
Metal roof repair
Flat roof repair
Storm, tornado, and hail damage repair
Emergency roof repair
Full roof replacement
Contact Us for the Best in St. Louis Roof Repair
Quality St. Louis roof repair is a good investment on your part, as it prevents a simple roofing problem from deteriorating into something even worse that will require costly repair and may even require you to fully replace the entire roof. With our more than two decades of experience in the roofing industry, our glowing reviews from satisfied clients, and our 100% Satisfaction Guarantee, there is nowhere else to go and no one else to choose but Schneider Roofing and Remodeling.
In St. Louis, call our roofing company at 314-378-6623 to get a free quote and to schedule an appointment with us! We look forward to working with you on your St. Louis roof repair project!