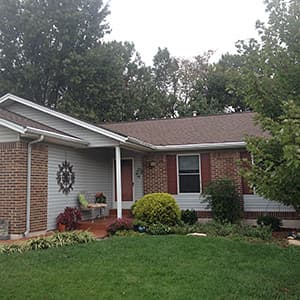 At Schneider Roofing and Remodeling, we offer comprehensive roofing contractor services for both residential and commercial buildings. No matter the size of your project – whether you are looking for assistance repairing your gutters or replacing the entire roof – we are here to help. Contact our roofing company today to learn more about our services and to speak with one of our specialists.
Comprehensive Roofing Contractor Services
As one of the most trusted roofing contractors in the St. Charles area, you will be joining thousands of satisfied customers when you choose us for roofing service. We take pride in our work, and make it a point never to try to sell you services you do not need. Some of the complete roofing services that we offer include:
Whether you are installing vinyl siding on your home for the first time, or repairing siding that has weathered and become unsightly, Schneider Roofing and Remodeling can help! We are more than just roofing contractors – our owner, Charlie Schneider, got his start in home renovations, and we have successfully performed hundreds of siding projects over the past 24 years. We use the best in siding products for all repairs and replacement projects and offer 100% satisfaction guaranteed.
Gutter Repair, Replacement, and Installation
Storm gutters are an important, but often overlooked part of your home. They direct water properly away from your home and prevent foundation leaks and problems. Our experienced roofing contractors and technicians use the best products and can perform everything from repairs to gutter installation.
Financing for Roofing or Siding Projects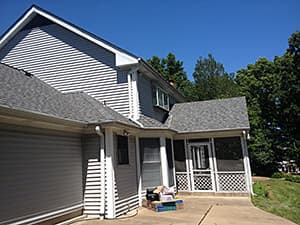 We know that paying for a new roof or siding, or even undergoing serious repairs, can be a financial hardship for many families. While long-term damage can ultimately become much more expensive than dealing with the problem head on, that does not make it easier to shoulder an unexpected financial burden. That is why we offer a fair, affordable roof financing program.
To learn more about any of our roofing services or to request an estimate, contact our roofing company today online or by phone at 314-378-6623 to speak with one of our friendly roofing contractors.