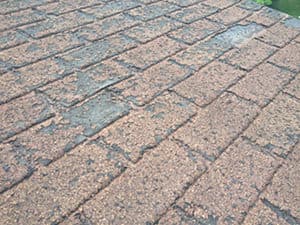 If you are having problems with your roof, one of the most important decisions that you can make is whether to repair or replace your roof. Often roofing contractors will say that you need roof replacement, even without looking at your roof, because they prefer to get paid for the more costly replacement project. However, complete replacement is not necessary in all cases, in fact repair is often a better choice. You can take this short quiz to get a sense of where you stand: Quiz: Repair vs. Replace
However, we know you are not an expert, and we do not expect you to be. That is why we are here to help! If you need help determining whether you need complete roof replacement or repair, we are here to answer any questions you may have or provide you with an inspection and roofing estimate to help you make the best possible choice. Contact our St. Charles roofing company today to learn more about roof repair vs. replacement and to find out what choice is best for your long-term needs.
Getting an Honest Answer from Your Roofing Repair/Replacement Contractor
Many roofing contractors will automatically tell you that the only way to stop roof leaks is to replace the roof, but, in many cases, roof repair is actually a better investment. Because we are a local company, serving St. Charles and surrounding St. Louis areas, we do not stand to benefit in the way that national chains or transient roofing companies do by taking advantage of you. This is just not the way we do business.
For over twenty years, we have been saving our clients money by performing needed roof repairs, without trying to sell an unneeded, more expensive roof replacement services. We do this for two reasons:
It runs counter to our personal and business philosophy, "A good name is more desirable than great riches" (Proverbs 22:1). We have found success and esteem within our community by providing needed roofing services, without trying to unjustly enrich ourselves.
St. Charles is our home. As a locally owned and operated company, we aim to provide our customers with the best possible choices and service in order to build positive relationships. Our good reputation is earned, and that is what keeps our customers coming back and recommending us to their friends and family.
Protect Yourself from Unscrupulous Roofing Repair Companies
Another risk of working with dishonest roof replacement contractors is that they will provide you with hurried and sloppy work – possibly even voiding the manufacturer's warranty in the process. Most warranties only cover the materials that go on the roof (shingles, etc.), and if those materials are not handled according to manufacturer specifications, they may not even cover that. That means if your roofing materials are improperly installed, and your roof begins to deteriorate, you may be left out in the cold with little show for your costly roof replacement.
Contact Us for a Fair, Honest Estimate on Roof Replacement and Repair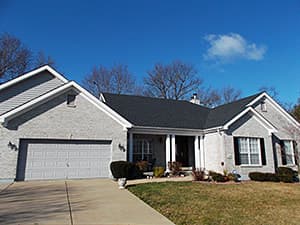 At Schneider Roofing and Remodeling, we will never try to sell you unneeded services. We will send out an expert roofing consultant who will sit down and listen to your concerns and perform a comprehensive 20-point roof inspection (complete with photographs and diagrams). This will allow you to see exactly why we make our recommendations and will help you to decided whether roof repair or roofing replacement is the best choice for you and your home.
To learn more contact our roofing company today online or by phone at 314-378-6623 to speak with one of our roofing experts.