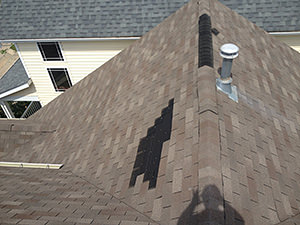 As a homeowner, realizing that you need major roof repairs, or even a full replacement, can be intimidating and overwhelming. Roof repair is one of the largest investments you will ever make in your home, and the pressure to select the right roofing contractor can be intense. Schneider Roofing and Remodeling has been serving St. Charles city and county, O'Fallon, St. Peters, Wentzville, Lake St. Louis, and the greater St. Louis area, for over 24 years.
As leading St. Louis roofers, we value our reputation above all, much more than earning an easy buck, so, when you work with us, you can rest easy with the knowledge that we will go above and beyond to provide you with the best possible work, at the best possible price.
We are a locally owned company, so each roofing repair project represents more than just a job – it is our chance to give back to the community. Contact our roofing company today to learn more about how we can meet your roof repair needs.
Our Roofing Repair Services
We offer a variety of roof repair services, including:
When you call us with roof repair questions, we can send out an experienced technician to conduct a 20-point roof inspection. We will then go over our findings with you so that you can make the best roof repair decision for your home, family, and budget.
Whatever you decide, roofing repair or replacement, you can rest easy knowing that all of our repair technicians are local, experienced, and have been subjected to both drug testing and thorough background checks for your protection.
The Importance of Timely Roof Repair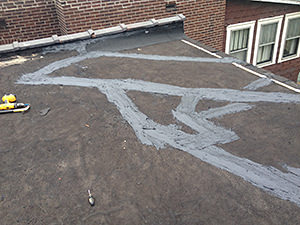 Different kinds of shingles react differently to the pressures received from weather and age. Tile, for example, is particularly vulnerable to hail damage, but also heat and cold, which can cause cracks in the felting below. Slate shingles weak point lays in the flashing, and early and effective maintenance to metal edging can make all of the difference in the world. Standard three-tab shingles are vulnerable to "peeling" effects caused by heavy wind gusts around the edges, but timely repairs can keep the damage from spreading the more-secure center areas.
While all of these different types of shingles come with their own challenges, brining in a roofing renovation expert sooner rather than later can drastically extend the life of your roof. As roofing professionals, we can offer you a range of options that will set you up for the longest, most financially advantageous roof repair and maintenance program, one that is customized for your home and needs.
Learn More About Roofing Repairs from Our Professionals
Whether your roof is peaked or flat, and no matter what kind of shingles you have, our 20+ years of experience serving the St. Charles community and 100% satisfaction guarantee stand as a vivid illustrations of the quality and standard of performance that we at Schneider Roofing & Remodeling hold ourselves to. Contact our roofing company today online or by phone at 314-378-6623 to speak with one of our experts and learn more about how our St. Charles and St. Louis roof repair company can help.