At Schneider Roofing and Remodeling, we are committed to providing you with the most cost-effective roof repair or roof replacement solutions. That is why, in many cases, we recommend investing in our 20-Point Roof Inspection before making any big decisions about your roofing repair. As an expert roofing company, we can help you understand the exact condition of your roof and what the best decision is for you. To learn more about our services or to schedule a roof inspection, contact us today.
The Value of a Thorough Roof Inspection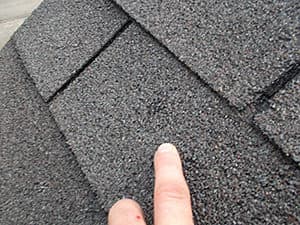 Replacing a roof that only really requires light patching or limited shingle replacement is a financial mistake – but so is pouring money into patching a roof that has deteriorated beyond repair. With our 20-Point Roof Inspection, you get an in-depth analysis of your roof's condition (with digital photographs for visual confirmation), so you know exactly what the problem is, where it is, and what your repair choices are.
During the roof inspection, we will analyze your roof section by section and component by component, trace out for you just where roof leak repair is needed, identify any missing, damaged, or improperly installed components, and lay out a prioritized plan of action, starting with emergency roof repairs and ending with a long-term maintenance plan. Then, one of our expert technicians will walk you through our roof inspection findings, so you can decide just what is right for you and your budget.
Our 20 Point Roof Inspection includes checking for:
Correctly aligned shingle overhangs on all gutters and eves
Proper attic ventilation
Blockages in attic intake vents
Moisture damage to interior drywall, insulation, etc.
Correct attic or crawlspace insulation thickness, possible displacement, or water damage
Rust or other damage on gas pipe vents and connections
Cracks, nail punctures, or deterioration at seams between eaves and other low points of the roof
Roof liner cracking, deterioration, or gaps
Leaking seams, improperly installed or degraded fasteners, and blockages in gutters
Damaged or degraded soffits and fascia
Loose or missing flashings at chimney, walls, and other connecting points
Loose, split, or missing shingles
Wind, hail, or other weather damage
 Damaged or improperly sealed plumbing vent flashings and air vents
Blockage and torn screens on gable vents and related openings
Protruding or sunken nails and nails that have punctured shingles
Curled, brittle, or deteriorated shingles
If there are any tuck pointing requirements with chimney and chimney cap (in brick construction)
Wood degradation on deck and other add-ons
Deterioration, splitting, and proper attachment at hip and ridge cap shingles
Choosing the Right Roof Inspection Company
Whether you are in the market for minor roof repairs, a whole new roof, or simply are not sure what you need, we strongly recommend having a complete roof inspection performed before committing to any repairs. Often times, customers come to us believing that they have no choice but to replace a roof completely only to discover, after the roof inspection, that the damage is much more limited than they thought.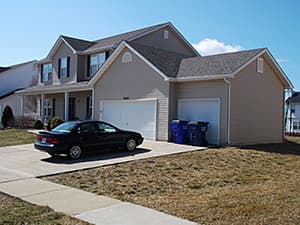 Unlike some dishonest roofing contractors, we do not shy away from small jobs and we will not try to upsell you simply to make more money. As a local company, serving St. Charles and the surrounding areas, we do not believe in trying to sell you a product that you do not need. We want to create lasting relationships with our clients, and that means providing you with the best possible value.
So if you are searching for a roofing company in the St. Charles area that you can trust to be straightforward and honest about the condition of your roof, contact us today to schedule your roof inspection!