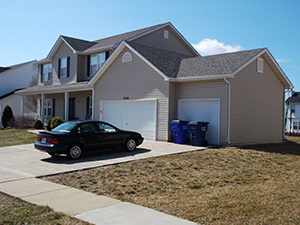 In Richmond Heights, we experience all sorts of weather disturbances such as powerful storms, wind, hail, and even tornados that can potentially damage the roof of a home. Therefore, it is definitely worth knowing a reliable roofing company that can help you install, repair, or replace your roof with reliable service that you can depend on. While we understand that there are many Richmond Heights roofing contractors that are all vying for your attention, choosing which company to hire requires careful research and caution.
When you are choosing the best roofing contractors in the area, consider Schneider Roofing & Remodeling. We go above and beyond to make sure that your roofing needs are met. We will walk you through all the available options and guide you to the right roofing product, from the style of the shingle to the color that will best suit the architectural style of your Richmond Heights home.
For more information on the services we offer, contact us through our online form, or call us at 314-378-6623 and we will assist you right away.
Tips on Hiring the Best Richmond Heights Roofing Contractor
When hiring a Richmond Heights roofing contractor, do not allow pricing to be the deciding factor. Consider the experience and expertise you will receive. Here at Schneider, we have over 20 years of roofing experience, allowing us to build a reputation of excellence and integrity. Our Richmond Heights roofers will get the job done right, the first time! We also have an honest billing structure in place, and we keep your set budget in mind when sourcing materials, so you do not have to worry about being over charged.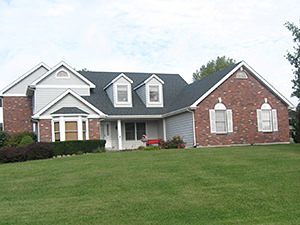 We are a third-generation family-owned local Richmond Heights roofing company that puts the emphasis on our customers' needs. Our emergency roofing repair service is a further testament to our commitment to our Richmond Heights residential customers. In times where you find yourself with an urgent need to have your roof repaired or replaced, we have teams on standby that are ready to respond right away to your roofing emergency! Our reputation means a lot to us and we look forward to further cementing our status as one of the leading Richmond Heights roofing companies by providing you with a quality service for any roofing repair, installation, or inspection.
Hire the Best Richmond Heights Roofing Company
The local roofing scene in Missouri can sometimes be rife with roofing scams including plenty of storm chasers and fly-by-night operations during the aftermath of a storm. We have also seen a lack of transparency when it comes to pricing and communication among other Richmond Heights roofing contractors. Here at Schneider Roofing & Remodeling, we aim to change the market with the quality of our work, honest and fair pricing, and professionalism.
With just one call, we can come to your home to assess any roof damage, provide you with a reasonable estimate, and offer financial help with affordable roof financing so we can get started on your project right away. Call our Richmond Heights roofing company today at 314-378-6623, and see for yourself why many of your neighbors have already trusted their homes to us.