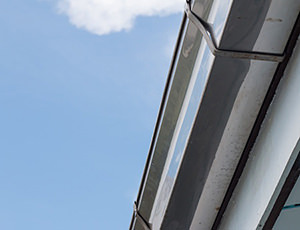 If you are in the market for an O'Fallon roofing contractor, you need a company that is trustworthy and will get the job done right. Schneider Roofing and Remodeling has been serving the area for over 20 years, establishing itself as one of the most reputable O'Fallon roofing companies. Our team of skilled craftsman and experienced management will ensure your roofing repair or replacement project gets taken care of quickly and to the highest degree of standard.
O'Fallon roofing demands a roofer who understands the difficult weather conditions that make roof maintenance and repair so difficult. Despite the ravages of Mother Nature, it is still important that your roof is healthy, because your roof helps protect you from the rain and snow we so frequently see in the area. An experienced O'Fallon roofing contractor, like Schneider, will ensure your roof is ready to withstand whatever Mother Nature throws at it. Contact our O'Fallon roofing company today!
Unpredictable Weather in O'Fallon & the Challenges for Roofing Contractors
Weather in O'Fallon changes rapidly, with severe summer and winter storms presenting their own set of problems. To an O'Fallon roofing contractor, this weather is more than a mere inconvenience. From the damaging hail storms and strong winds of an April thunderstorm to the ice and snow of winter weather, every story has the potential to seriously damage a roof. Even if you cannot see damage, it is always possible that a leaky roof can let water into your insulation or walls, and this can cause structural damage as well as encourage the growth of dangerous mold.
O'Fallon Roofing Concern: Spring & Summer Storm Damage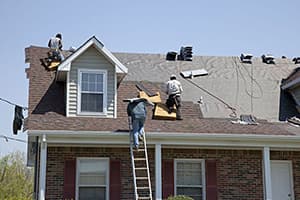 During the spring and summer storm season, it is not unheard of to have multiple severe thunderstorms within a few days or weeks of each other, so it is important to have an O'Fallon roofing contractor repair any storm or hail damage promptly. Minor damage from one storm can weaken the roof and make it more susceptible to damage from the next storm, so it is essential to have a prompt, reliable, and dependable O'Fallon roofing contractor evaluate and repair issues quickly.
O'Fallon Roofing Concern: Winter Weather
Missouri winters can be mild, but severe weather can strike at any time. If your roof is already damaged or decaying, even a foot of snow can cause the roof to collapse. Additionally, as the snow and ice sits on your roof and thaws throughout the day, it can cause new leaks to develop or worsen those you were unaware of.
O'Fallon Roofing Inspection & Repair
A damaged roof may not be visible or noticeable from inside your home, so , it is important that you have an O'Fallon roofer perform a roof inspection before bad weather arrives. If you discover roof damage after a storm, you may need to have emergency repairs done. It is important that any damage to the roof in summer or winter be repaired quickly, to help prevent additional damage from occurring in future storms. Schneider Roofing offers fast and high-quality roof repairs, maintenance, and inspection for all your O'Fallon roofing needs.
Contact Our Premier O'Fallon Roofing Company
No matter how big or small the job, Schneider Roofing and Remodeling has the skill, experience, and best equipment to get it done right, and quick. From preventative maintenance to emergency repairs, we want to be your O'Fallon roofing company, so contact us today!