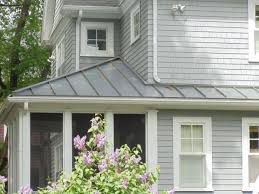 Metal roofing is a popular option for many roofs in St. Charles today. They offer a nice aesthetic, require uncomplicated maintenance, and can be quite cost-effective.
At Schneider Roofing and Remodeling, roofing is our business and we are expert metal roofing contractors. We provide a wealth of services for metal roofing that range from new metal roof installation and full replacement, to metal roof repair or painting and coating services. Contact our roofing company today to learn more!
An Overview of Our Metal Roofing Services
Below is a brief overview of the services our metal roofing contractors provide. You can click the links for more information about each service.
Metal Roof Installation – At Schneider Roofing and Remodeling, our metal roofing contractors can install different types of metal roofs, depending on what you are looking for, as well as what is most appropriate for the building. The standard metal roofing systems include:

Standing Seam Metal Roofing – This roofing profile looks more modern, and tends to be common in industrial, commercial, and retail applications. It can also act as an efficient residential replacement roofing system.
Corrugated Metal Roofing – This more traditional roofing profile imitates technology dating back to the Roman times and is commonly used in residential and agricultural applications.

Metal Roof Repair – Our metal roofing contractors offer full repair services for existing roofs. You may be happy to learn that your metal roof may only be in need of repair, rather than replacement, which can save you big!
Metal Roof Coating & Painting – Our painting and coating services range from the application of Elastek®, an elastomeric roof coating, to providing a wide range of surface treatments designed for protecting and restoring both old and new metal roofs.
Why Choose Us for Metal Roofing Service?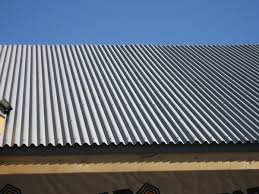 Schneider Roofing & Remodeling has been trusted as leading St. Charles metal roofing contractors for over 25 years. We are a family-owned and operated company. We have worked hard to earn our good reputation, and we believe in contracting with integrity, while working on every roof as if the project was personal. We are committed to our customers, because we are your neighbors. We strive for perfection and 100% satisfaction. Every job completed by our metal roofing contractors must be considered a job well done.
When it comes to metal roofing specifically, we have the expertise born out of 25 years of experience in the industry. We know the material well, and know which metal roofing systems are most appropriate for any given project. Our metal roofing contractors are trained technicians that will help ensure the life of your metal roof will be prolonged, and give you guidance on how it is done. Whether your project requires full installation of a new roof or your roof might just be in need of repairs, we have done it all! We want to give you the best service possible as metal roofing contractors you can trust and depend on.
Learn More About Metal Roofing
Contact Our Metal Roofing Contractors Today!
If you are looking for the right metal roofing contractors to meet your needs, contact our roofing company today! We are happy to answer any questions, or provide you with a quote for whatever project you might be considering.