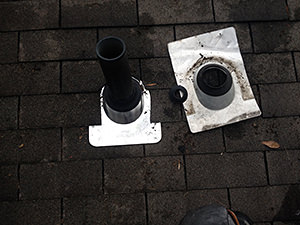 Is your roof leaking? Have you tried to get it repaired only to be told that the only solution is a full roof replacement? Why not let us take a look before you take the plunge. Many roofing contractors do not like to deal with small roof leak repair projects, and the dishonest ones will even lie and say that the only solution is to replace the entire roof.
While this is sometimes true, our decades of experience in leak diagnosis and roof leak repair often means that we can find the source of the leak, and provide the necessary repair quickly and affordably. To learn more or to request a roof inspection, contact our St. Charles roofing company today to learn more about leak tracing and repair.
Roof Inspection and Leak Detection
At Schneider Roofing and Remodeling, when we receive a service call to perform a roof leak repair, our first step is often to conduct a 20-Point Roof Inspection to diagnose and identify the source of the problem. Our technician will provide you with photographs and diagrams of the problem, share his opinion, and present you with aRoof Analysis and Condition Report.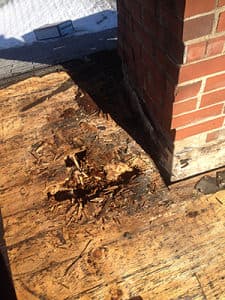 This detailed analysis of your roof will be broken down section by section, with the leak source or sources clearly identified. You will be able to see the actual condition of your roof, and receive expert recommendations based on the information provided.
Before performing any leak repair, our inspection will:
Note areas where future leak repairs or upgrades will be required
Identify any deteriorated, damaged, missing, or improperly installed components that may allow for water infiltration
Map out and identify any active roof leaks for immediate remediation
Note areas or sections where roof replacement may be required, now or in the future
Present you with options regarding any emergency roof repairs you may need, or temporary repairs we can provide
Performing Roof Leak Repair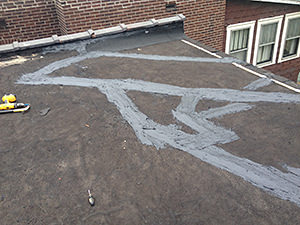 Once our expert technician has identified the source or sources of the leak, you will be able make educated choices about how you would like to proceed. If we recommend that a full roof replacement is required instead of only leak repair, we will be able to provide you with an estimate and talk about roof financing options. However, if it turns out that only minor roof leak repairs are required, we can provide expert and reliable repair services.
With affordable leak diagnosis and remediation services, we can save our clients thousands of dollars over complete roof replacement and give our customers the peace of mind that the repairs will last often even prolonging the life expectancy of your roof.
To learn more about our roofing repair services or to schedule an appointment to have your roof inspected for roof leak repair service, contact our roofing company today online or by phone at 314-378-6623!