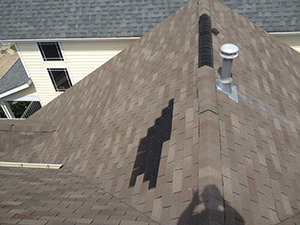 Your roof is one of the most important components of your house. It is your first line of defense against the environment, such as the sun, storm, hail, winds, rain, and snow. These natural elements will constantly bear down on your roof, which can result to roofing damage and contribute to its faster deterioration. That is why it is important that you do not ignore even the smallest sign of roof damage, as this could lead to more expensive repairs or replacements in the future.
As one of the most trusted and leading Kirkwood roofing contractors, Schneider Roofing & Remodeling can provide an accurate roof inspection.
We will diagnose the cause of any problems and will let you know if your roofing problem can be resolved with just a few minor repairs, or if a complete replacement of your roofing system is needed.
To learn more about our roofing services, please get in touch with our Kirkwood roofing company today. You may use our online contact form or call us at 314-378-6623 to get an instant quote and a quicker response from one of our roofing contractors!
Why Hire Us for Your Kirkwood Roofing Needs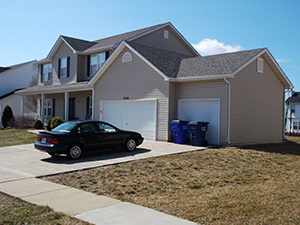 Admittedly, there are a lot of Kirkwood roofing contractors out there, so what makes us special? Here are some of the qualities that make us stand out as a leader among Kirkwood roofing companies:
Experienced: We have been in the Kirkwood roofing industry for over 20 years, and our team is composed of highly skilled people who have been practicing their trade for decades, giving us the edge over younger roofing companies.
Homegrown: We are a family-owned and locally-operated Kirkwood roofing contractor—that means we can give you a one-on-one, personal interaction that bigger businesses are unable to provide. Additionally, we are your neighbors, which means we care about our reputation in the area and we are committed to providing superior service.
Principled: We are a faith-based company, and our first goal is to serve God in all we do. Our work and pricing are honest and fair both to our customers and employees. We will not try to upsell you a product or a service that you do not really need, nor will we overcharge you just to get more money out of your pocket.
Guaranteed satisfaction: We strive to get the job done right, the first time. We are so confident and proud of the work we do that we are able to provide a satisfaction guarantee on all work. We also provide a 10-year premium labor guarantee for all installations. This guarantee will serve to protect you within the next 10 years after the service has been done on your home.
Fully licensed: We carry both general liability and workers' compensation insurance, which provide coverage for your property and our employees, respectively.
Learn More about What Makes Us the Best Kirkwood Roofing Company
Due to the important role your roof plays in the protection of your home, it deserves nothing but the best. Therefore, you need to hire a professional Kirkwood roofing contractor to install, repair, or replace your roof – and when it comes to Kirkwood's roofing industry, there is no better name to trust than Schneider Roofing & Remodeling.
Contact our Kirkwood roofing company today through our online form or call us at 314-378-6623 for your free estimate!