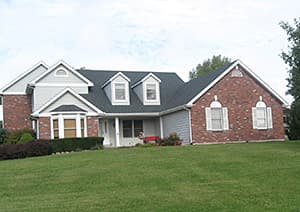 At Schneider Roofing and Remodeling, we do not go out of our way to recruit roofing contractors, because we only hire the best of the best! Our roofers come from all walks of life, but they all share a commitment to ethical behavior, going the extra mile for customers, and doing an outstanding job. We are always on the lookout for roofing contractors who would make a good addition to our team, but only if they are the kind of roofer who will fit in with the culture at Schneider Roofing.
If you are interested in working for our St. Charles roofing company, contact us today!
More Than Just Roofing Contractors
Are you the kind of roofing specialist who takes satisfaction in doing a job right the first time?
Do you genuinely care about giving your customers more than their money's worth?
Do you go out of your way to make your customer happy, no matter what it takes?
Do you find yourself doing extra things for the customer, just because you want to please them?
If this describes you, then we would love to add you to our amazing team!
What We Look for in Our Roofing Specialists
As a small, local Christian-owned company, we conduct our business with Christian morals and ethics. We do not care what religion YOU have, as long as you hold yourself to a high personal moral standard. For us, our Christian morals dictate how we treat our employees and our clients, so we only hire roofing contractors who believe in treating everyone with dignity, respect, and kindness.
We believe that "A good name is more desirable than great riches" (Proverbs 22:1). We are a family owned and family operated business, so every action taken by one of our employees reflects on the company and on our family name. We only hire responsible, trustworthy, and ethical roofing specialists who can be counted on to undertake roofing jobs and do what they promise in a timely, professional manner.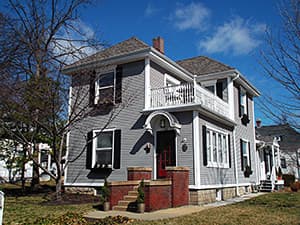 We offer a 100% satisfaction guarantee for all of our customers, so we are looking for roofing contractors who can provide timely and professional service to all of our customers on every roofing job. We insist that our roofing contractors work safely and neatly, and we only accept roofing specialists with high professional and personal standards.
Schneider Roofing has a zero tolerance policy for drugs or any type of criminal history. If you cannot pass a drug test or a background check, please do not apply. All of our roofing specialists are also required to have a clean driving record.
Because we have such high standards for our roofing contractors, you can be certain that your teammates are just as committed to working ethically and responsibly as you are! Working with Schneider Roofing and Remodeling, you will be working with professionals who are mature, polite, and professional.
Join Our St. Charles Roofing Company
If you are a roofing contractor with high moral standards, a clean background, a clean driving history, and a drug-free lifestyle, we would like to talk to you! We do not usually "recruit", but we are always on the lookout for roofing specialists who will go above and beyond to provide great service to our customers! Contact our roofing company today to learn more!