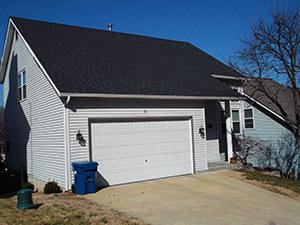 Roof gutters were created to do one thing: divert water away from the foundation. They are a critical part of your home's roofing system that needs to be regularly maintained, especially if you have a lot of trees overlooking the gutter or surrounding your home. Gutter maintenance is an essential task, but it can also be difficult and time-consuming for homeowners that have work or a family to constantly attend to. Unfortunately, leaves and other debris can easily collect, clog, and damage your gutters if they remain untouched for an extended period of time. This accumulated debris can even turn into a fire hazard once the leaves turn dry. When excess debris causes damage to your gutters, it is important to seek gutter repair to address the problems as soon as possible.
If you feel that your gutter is due for some much-needed maintenance and repair, you will need to hire the services of a reliable St. Charles roofing contractor. For best results, you should hire a gutter repair company who has your best interests at heart and will not try to fleece you out of your money with overblown expenses. This will never happen when you choose Schneider Roofing & Remodeling for your home's gutter repair. With us by your side, you are assured not just of quality work at a fair price, you are also dealing with a team that is full of integrity and does not compromise their work ethics just to make a quick buck.
To get a free estimate our to learn more about our gutter repair services, please contact our roofing company at 314-378-6623 for more information.
Gutter Repair 101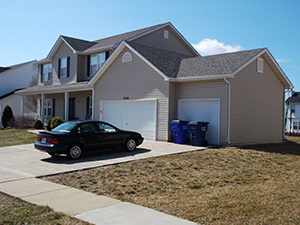 Gutters that are not well maintained are susceptible to premature damage, which could lead to water overflowing to other parts of the home where it is not wanted. Overflowing and pooling water can be one sign that you may need gutter repair services. Here are some other signs that your gutter has been damaged and needs to be repaired:
Flaking or peeling paint on the gutter
Leaks and holes in the gutter
Tiny but visible cracks along the gutter's surface
Water marks just below the gutter
Gutters that are tearing or pulling away from the house
In addition to the damage to look out for above, there are also instances when the gutter damage is so severe that frequent repairs are no longer helping. By continuously repairing the gutter, you are not only spending time and money on excess repair, but you might end up compromising the entire system, which is why it is sometimes better to have a new gutter installed instead. Your chosen contractor should be able to determine if gutter repair will be sufficient or if you need a full replacement.
Contact Us for Gutter Repair in St. Charles
When looking for a contractor to repair the gutter on your roof, it is always best to hire a local company, such as Schneider Roofing & Remodeling. We have been fixing the roofing issues for many St. Charles and St. Louis area homes for more than 20 years, and we have a proven track record showcasing hundreds of satisfied clients who will readily recommend us to their friends and family. Contact our roofing company at 314-378-6623 to learn more about our gutter repair services or to request a quote!