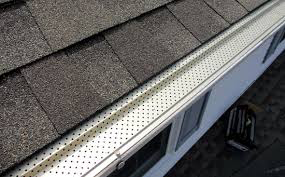 Gutter guards are a practical addition to gutter systems, especially when your home or building is surrounded by trees. Gutter guard installation can be a good step towards protecting your roof, and the overall structure of your home or building. With their sole purpose to act protection for the gutter system, gutter guards are simply covers that go over the top of your open gutter system to prevent leaves and other debris from clogging the gutters.
If you would like more information about gutter guard installation or are interested in getting a free quote for our gutter guard installation services or gutter repair, contact our roofing company online or by phone at 314-378-6623! We have specialists available to discuss your gutter guard installation project and answer any questions you may have about the process.
The Benefits of Gutter Guard Installation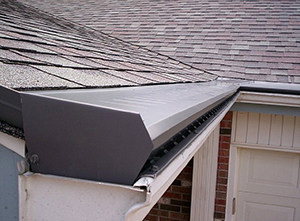 At Schneider Roofing and Remodeling, we can provide you with new gutter guard installation to help protect and preserve the integrity of your home and roofing structure. Gutters play an essential role towards the maintenance of a property's structural health and stability. Protecting your gutters with gutter guard installation can extend the life of your gutter system and serve as an additional mode of protection for your home overall. Gutter guards are particularly helpful for properties that are heavily tree-shaded and can be a source of protection for your gutters from heavy snowfall as well during harsh winters.
The benefits of gutter guard installation:
Gutter life extension – Gutter guards serve to extend the life of your gutter system by offering it protection from damage it might sustain due to becoming clogged with heavy leaves, or nesting birds, squirrels, rats, and other types of vermin. Further, gutter guards can extend the life of your home's roof, siding, and foundation by ensuring that water can quickly and properly be directed away from your home.
Easy installation – Gutter guard installation can be easily done over new and existing gutters.
Prevents water build-up – Installing gutter guards can prevent stagnant water build-up, which can often become a breeding ground for disease-carrying insects.
Reduces maintenance – Finally having gutter guards installed can save you from the tedious and often dangerous task of cleaning your gutters. Rather than spending your weekend pulling leaves, sticks, and other debris out of a clogged storm gutter while balanced on top of a shaky ladder, you can enjoy time with your family.
Why Let Schneider Roofing Provide Your Gutter Guard Installation?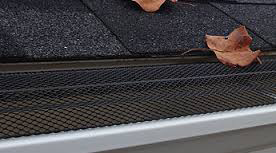 Schneider Roofing & Remodeling has been installing gutter guards to homes and businesses in the St. Charles area for over 25 years. We have a history of happy customers, as reflected by our A+ rating with the Better Business Bureau, and our lengthy list of positive reviews. Let Schneider Roofing & Remodeling come out to take a look at your gutter system, and provide you with an excellent gutter guard installation today!
If you would like to learn more about our gutter guard installation services, contact our roofing company online or via telephone at 314-378-6623 today! You can speak with a specialist to answer any questions about your gutter guard installation needs or to request a free quote.