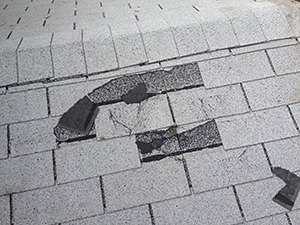 Hail damage may not seem like an immediate threat to the structural stability of a home, but if hail damage is not addressed quickly, it could balloon into bigger structural problems over time, and a homeowner may find himself no longer eligible to file a claim due to Missouri's statute of limitations. Therefore, if you suspect that your home has been damaged by hail, it is important to take care of the problem as quickly as possible before it escalates any further.
Here at Schneider Roofing & Remodeling, we can help you with everything you need to know about hail damage and repair. In St. Louis and St. Charles, call our siding roofing company today at 314-378-6623 to learn more.
Kinds of Damage Hail Brings to a Home
Aside from damaging your vehicle and foliage, hail can also bring a lot of damage to your home. Usually, the hardest hit will be your roof and siding.
Roof hail damage: In many cases, the untrained eye will not be able to detect roof damage, especially if the roof only has been cursorily viewed from the ground. Hailstones the size of golf balls can easily dislodge asphalt shingles from the roof, which could lead to serious water leaks. Even smaller sized hail can result in damage to shingles, which has the potential to cause bigger problems down the line.
Siding hail damage: Hail damage can cause cracks and chips within the vinyl panels, exposing the plywood and insulation inside, and making it easy for water to seep through into your home's walls. Additionally, the strong winds that accompany hailstorms can also tear siding from your home or cause seams to split apart, leaving your home exposed.
Contact Us for the Best Hail Damage Repair in St. Charles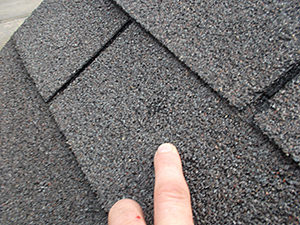 Understandably, you may get overwhelmed in the aftermath of a storm, but at Schneider Roofing & Remodeling, consider us as the calm after the storm. Be wary of "storm chaser" contractors who are known to give a dishonest assessment of the extent of hail damage to your home so that they can financially benefit from doing what was an unnecessary job in the first place. It is always best to hire an established local roofing contractor like Schneider Roofing & Remodeling, who has track record of high satisfaction throughout the local St. Charles community.
At Schneider, we are a top-notch hail damage repair and roofing contractor serving St. Charles and its surrounding communities for more than two decades. When you hire us, you are assured that only the best people will be working on your roof. We set the bar really high on who we take on as a team member, and we make an investment on training and equipment to ensure that our clients get the highest-quality roof repair service.
To learn more about the kind of work that we do when it comes to hail damage and repair and to schedule an inspection, please call our roofing company today at 314-378-6623. We look forward to hearing from you!