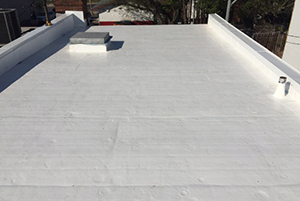 Flat roof systems are common among residential, commercial, and industrial buildings. However, flat roof systems come in several types, and before moving forward with your plans to add a flat roof to your new construction or as a replacement for your current roof, it is important to compare the options available to determine exactly which of the flat roof systems out there make the most sense for your needs!
If you are exploring different flat roof systems and would like to learn more, contact our roofing company online or via telephone at 314-378-6623 today! Schneider Roofing and Remodeling is here to answer any questions you might have regarding which of the flat roof systems might be the best option for your residential or commercial building!
Options for Flat Roof Systems
Flat roof systems are available in a variety of materials and styles, and can be chosen based upon the needs and requirements of your building. Some of the most popular flat roof systems include the following.
Thermoplastic Polyolefin (TPO) Flat Roofing Systems
TPO flat roof systems are created with a single-ply roof membrane, constructed from ethylene propylene rubber. TPO roofs are a great option because they are highly versatile, strong, and durable. TPO roofing systems also offer great efficiency in all types of weather. These systems are resilient, prove resistance to algae, mold, and lichen, and are unlikely to discolor. TPO flat roof systems are well suited to roofs with storm and secret gutters, valleys, and troughs because of their superb, robust nature. TPO roofing systems are also great options for roofs with difficult details.
Modified Bitumen Fully Adhered Flat Roof Systems
Modified Bitumen Fully Adhered Flat Roof Systems are created in two or three layers in which a hot tar application is first administered, followed by felt sheets. This is doubled or tripled up to maximize the roof's watertight efficiency. These types of flat roof systems are a versatile option for new flat roof coverings.

EPDM Flat Roofing Systems
EPDM roofing is a flat roofing system made from ethylene propylene diene terpolymer. This is an extremely durable synthetic roofing membrane that is often used in the repair or replacement of an existing roof or as cover for various types of new construction for low-slope buildings. EPDM roofing can be installed in one of several application methods including fully adhered or mechanically attached with the seams sealed using liquid adhesives or specially formulated tape.
Why Choose Us for the Flat Roof Installation on Your St. Charles Building?
Schneider Roofing and Remodeling is a St. Charles establishment, serving our neighbors in the area for over 25 years. We are experts in flat roofing systems, and our years in the trade mean we deliver only the best service at the highest standards. We value our customers' experience and are not satisfied with our job unless you are too. We only accept 100% satisfaction and that's guaranteed!
Learn More About Our Options for Flat Roof Systems
If you would like to learn more about the flat roof systems we can install or would like a free quote, contact our roofing company online, or give us a call today at 314-378-6623 to speak to one of our flat roof systems specialists!