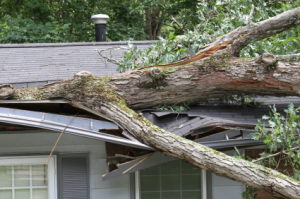 A big storm rolls through town and hits your home hard, and your roof took an absolute beating. You're missing shingles, which are now scattered all over your yard. Maybe you're facing an even more difficult situation… You have a hole in your roof and water is leaking into your home. It's not a pretty situation!!!
At Schneider Roofing and Remodeling, we've been helping homeowners for years. Specifically, we've been working with insurance companies for years. That's something that can't be overlooked when you consider hiring a roofing company. If you find yourself with a roofing challenge this summer, here are five reasons why Schneider Roofing and Remodeling can help you:
1. You Get a Thorough Evaluation! We won't spend a few minutes walking around your home or snapping pictures from a car to evaluate the damage of your roof and attic. Oh, no… You get a complete 17-point inspection and diagnostic of your roof. We will get on your roof and in your attic to evaluate everything closely. That's the best way to find hidden damage. The last thing you want is for an undiscovered problem to cause massive damage to your home and valuables months later!
2. You'll Know Your Options! After you've received a 17-point inspection of your roof, you will be given a variety of options. Hopefully, your roof only needs a simple repair. But if you require a new roof, you may be able to choose from a variety of shingles… each with different styles, colors, and warranties. BEWARE! Sometimes the insurance company will "adjust" your claim by calling for the lowest (and cheapest) grade roofing materials. That's why it's best that you have a contractor working with you in these situations.
3. You'll Get Insurance Help! Once you've selected the best option for your home, your job is done! It's time to let us go to work for YOU! That means contacting your insurance company and explaining the work you would like (and need) performed on your home!
4. You Get Roofing Professionals! You will get the repair or new roof you want because we have experience dealing with insurance companies. They trust us because we're licensed, insured, and all work is performed up to code. You only get the best people and the best products when working with us!
5. You Get Long-Term Support! You also get roofing professionals that will be here to stand behind our work! We offer the absolute best guarantees and warranties! And should you have a question or issue, you can give us a call at any time, and we'll be there immediately! This is our community, too! We take pride in making sure everyone is completely satisfied!
So, if you find yourself worrying about your roof after a storm, give us a call at 314-378-6623.