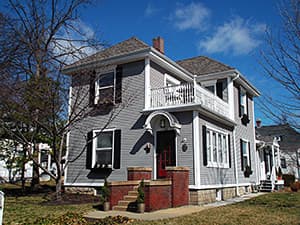 Often, homeowners defer needed roofing and home repairs – not because they are not worried about them, but because they simply do not have the budget for them at the moment. However, this ends up being a Catch-22 – they cannot afford the repairs now, but the longer they wait, the more expensive the repairs end up being as other damages can result. There are auxiliary costs as well – mold growth can cause potentially severe respiratory issues, which leads to increased doctor's visits, additionally, untended roof leaks lead to wood rot, compromising your home's attic and framing. That is why our roofing company, in partnership with GreenSky, offers fair, affordable home repair and roof financing programs for customers throughout the St. Charles and St. Louis area.
---
---
Financing for our products and services is available through GreenSky. Please contact GreenSky directly at 866-936-0602 to apply. You may also apply directly using this safe and secure online loan application: http://greenskycredit.com/consumer/. When applying, use the Merchant Number: 81010560
Only about 5% of contractors in the local St. Louis area offer fair roof financing programs, and we are proud to say we are in that 5%. When working with us, qualified homeowners can access repair and roof financing loans for less than $75 a month. (That is only $2.37 a day!) GreenSky is an approved FHA Title I lender, and, through them, we are able to help customers get the money they need in home improvement funds.
Our Roof Repair & Replacement Financing Options
The types of loans offered through our financing program include:
Roof Financing Option 1: Title I Improvement Loan
Available to owners of single-family homes, along with owners of multi-family structures and condominiums, this secured loan designed to help facilitate general home improvements (like roofing and siding repair, this loan offers 100% upfront funding for amounts up to $25,000. We offer fixed rates, flexible loan terms, and there are no prepayment penalties or appraisals required to qualify.
Roof Financing Option 2: Plus I Save Now, Pay Later Loan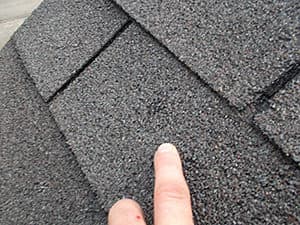 This loan is intended to supplement a Title I improvement loan and is available to homeowners who are searching for a larger amount of home repair and roof financing, and have access to renewable energy credits or incentives. The loan is available in amounts up to $15,000 and provides 100% upfront funding. There are no prepayment penalties and no interest for the first 18 months. Plus, your first payment is not due for a full year from the time you receive the loan.
Roof Financing Option 2: Plus I Pay as You Go Loan
If you are not eligible for renewable energy credits, but are still searching for additional remodeling or roof financing, this is another supplemental loan that is available to our clients. It still offers 100% upfront funding and no prepayment penalties, and is capped at $15,000.
Choosing the Roof Financing Option That Is Right for You
Before you make any decisions regarding your roof financing options, we recommend that you visit the GreenSky website for more details about their loan options. We are proud to work with GreenSky as a reliable lender to help our clients access needed roof financing options, at fair, affordable prices.
Deferring needed roof repairs typically compounds the cost in the long run. So, if you know that your roof needs work, but have been worried about the expense, get in touch with us, your local St. Charles roofing company, today to learn about our affordable roof financing options.