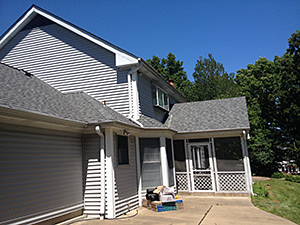 One of vinyl siding's main advantages is that the pricing is inexpensive compared to other materials and siding pricing. However, despite the fact that it is low cost, you will still need to watch out for several factors that might affect the price of the finished product. Once you already have a set budget in mind for the vinyl siding pricing and installation costs for your home, you will need the guidance of a building contractor who can help you stick to that budget.
Some contracting companies will bring up questionable hidden charges after the project has already started. This will never happen with Schneider Roofing & Remodeling. With our untarnished reputation as a leader for St. Louis roofing and siding, you are assured that your final project will be within your set budget as we provide a clear expectation of what the costs will be before we even get started. To get a free quote on vinyl siding pricing, please call us in St. Charles and St. Louis at 314-378-6623.
What You Need to Know about Vinyl Siding Pricing in St. Charles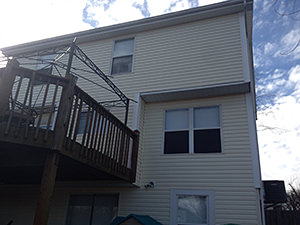 Here are a few factors that will affect vinyl siding pricing to help you determine what your costs will be for your siding installation project. By knowing these things, you will know what costs to expect and will not overspend the budget you have set aside for this home improvement project.
Vinyl grade – Vinyl siding pricing is determined by the thickness of the vinyl product. The thinnest type of vinyl, called builder's grade, is around .035 to .40 inches thick and is the cheapest option. The midrange siding grade is around .041 to .045 inches thick, while premium vinyl siding is around 0.51 to .055 inches thick. Thicker vinyl is more durable, richer in color, and has better fade resistance.
Siding characteristics – The add-ons to the end product will also determine the final vinyl siding pricing. Vinyl siding comes in various colors, textures, and styles. You may opt for a clapboard vinyl siding or a board and batten siding. You may choose to have it insulated before the installation to make it more energy-efficient. Small details and extras such as these will add to the final cost of the project.
Size of home – Consider the size of your home. The larger your home is, the larger the exterior surface area, and therefore, the more materials you will need.
Shape of home – Take note of the shape of your home as well. If the vinyl siding will be installed on a box-shaped, one-story home, then you will definitely have cheaper installation costs. However, if you have a three-story house that has eaves, turrets, and unusually placed windows, you can expect the installation to take a longer time and come with a higher price.
How to Get the Best Deal in Vinyl Siding Pricing
In order to manage your costs for your project, you need to hire a St. Charles siding professional who will clearly outline vinyl siding pricing and all of the costs involved within their proposal. This is where Schneider Roofing and Remodeling shines. We are upfront, transparent, and professional when it comes to vinyl siding pricing. While it is our goal to stay within your budget, you are assured that we will not compromise on the quality of work just to be able to provide you with a low-ball estimate.
For inquiries on vinyl siding pricing and to learn more, please call our siding and roofing company at 314-378-6623 today!