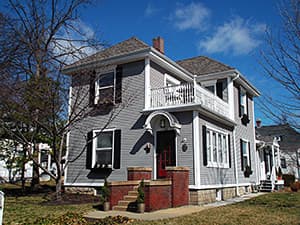 At Schneider Roofing and Remodeling, we have worked with many customers throughout the St. Louis and St. Charles areas over the years. As a family owned roofing company, we make a commitment to delivering the best, and therefore, we offer a satisfaction guarantee for all of the repair and roofing work we complete. We have left many customers satisfied with our work and our customers reward us with the best reviews and testimonials. The following are some of the reviews and testimonials we have received from local customers. To learn more about what makes us one of the most trustworthy and dependable roofing companies in the St. Louis area, contact us today!
Customer Reviews
---
---
---
---
---
---
---
---
---
---
---
---
---
---
---
---
---
---
---
---
---
---
---
---
---
---
---
---
---
---
---
---
Finding the Best Roofing Company
The roof of your home is one of the most important aspects of your investment. Regardless of the roofing company you select, roof damage can be costly to fix, and a damaged roof can result in many problems. For example, a hole in your roof can allow animals to get into your home. A leaking roof can allow moisture into your home, which is a huge concern with the snow and rain we get here in Missouri. This moisture can lead to mold and mildew growth, exacerbating allergies and respiratory problems. Because many of these roofing problems may be difficult to see at first, but can quickly worsen, it is important that you choose a roofing company you can trust to get the job done right.
Just because a roof looks pretty does not mean it has been done right, and we repair dozens of "pretty" roofs every year because another roof company did a poor job. While replacing or repairing your roof can be expensive, doing the job right the first time is far less expensive than dealing with the damage caused by a low-quality roofing company!
Who are you inviting into your home?
In addition to doing the job right, a roofing company should be concerned with safety, both for their workers and their clients. We have an OSHA-approved safety program, and our entire staff has been trained and equipped to do their jobs safely. To protect our customers, every member of our staff submits to a background check and drug testing, so we can ensure that any roofer you meet has your safety and security in mind.
Family is Our Roofing Company's Top Priority
Schneider Roofing and Remodeling is a family owned and operated roofing company, and we have been serving the St. Charles area for more than 20 years. Unlike most roofing companies, we have never had a complaint with the Better Business Bureau, and we have an A+ rating through the BBB as a result of our commitment to customer satisfaction. Our company was founded on a two-part promise: first, that we only promise what we can deliver, and second, that we will always provide what we promise.
A good name is more desirable than great riches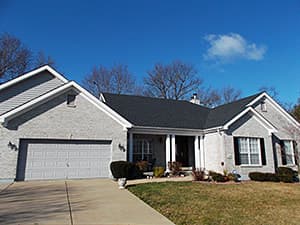 As a local, family-owned roofing company, we understand that with every roofing project, our family name is on the line. Our company motto is, "A good name is more desirable than great riches" (Proverbs 22:1). We understand that everything we do, from the moment you call us to the moment your project is complete, affects our family's reputation and good name, and we take that very seriously. We stand behind our work, and we even guarantee our work long after the roof is complete.
Learn More About Our St. Charles Roofing Company
If you need roof repairs or need the entire roof replaced, we can help. Whether the project is large or small, our roofing company will strive to meet all of our customers' expectations, and we will always deliver exactly what we promise. We invite you to talk to our previous customers and compare our reviews to those of other roofing companies to learn more about what sets our roofing company apart.