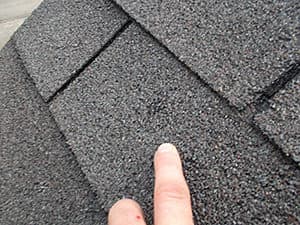 When you have a Creve Coeur roofing job that needs to get done fast and right the first time, you can trust Schneider Roofing and Remodeling. We have one of the most skilled and professional teams with over 20 years of experience serving the area. Do not just trust your home to any Creve Coeur roofing contractor, let one of the most reputable companies in the area (and the industry) tackle the job.
Creve Coeur roofing demands that a roofer have the expertise to deal with the difficult weather conditions that make roof repair and maintenance so difficult. With the unpredictable nature of our local weather conditions, it is essential that your roof is well maintained, because it protects you from the ice, snow, and rain we often experience here. A quality, maintained roof helps to protect you, your family, and your home from severe weather and storms. Contact our Creve Coeur roofing company today to learn more!
Creve Coeur Weather & Your Roofing Needs
Weather in Creve Coeur can change quickly, and both winter and summer storms can each create their own set of problems. To a Creve Coeur roofing contractor, the weather can cause greater problems than you might expect. Every storm has the potential to damage your roof. If your roof leaks, moisture can seep into your insulation or walls. Even when you cannot see the moisture, it can cause dangerous mold to grow behind your walls.
In the spring or summer, it is not unusual to have multiple severe storms hit within a few days or weeks of one another, so it is important to have a Creve Coeur roofing contractor repair any storm or hail damage quickly. Even minor damage from one storm can weaken your roof and make it more likely to be seriously damaged in the next storm. It is critical to have a reliable, dependable, and prompt Creve Coeur roofing contractor that you can trust to repair issues fast.
Some years we might get lucky and have a mild winter, but serious storms can hit at any time. If your roof is already decaying or damaged, as little as a foot of snow can cause a roof collapse. Additionally, as the snow sits on your roof and thaws throughout the day, it can leak into an already damaged roof or cause new leaks to appear.
Contact Our Creve Coeur Roofing Contractors for Roof Inspection & Repair
Because of the potential dangers of both summer and winter weather, it is important that you have a Creve Coeur roofer perform a roof inspection if you suspect any damage. A roofing contractor from Schneider can examine your roof to look for evidence of any damage and make any necessary repairs so that your roof is healthy before severe weather hits. A damaged or decayed roof may not be noticeable inside your home, so it is important to have a Creve Coeur roofing inspection at least once every two years.
If you find roof damage after a storm, you may need emergency repairs. It is critical that any roof damage your roof takes during storm season is repaired quickly to help prevent additional damage from occuring. Schneider Roofing offers prompt and high-quality roof repairs, maintenance, and inspection for all your Creve Coeur roofing needs.
Contact Us to Learn More About Roofing Inspection and Repair
At Schneider Roofing, we pride ourselves on honesty, integrity, and always striving to leave our customers 100% satisfied. To learn more about what sets our roofing company apart or to learn how we can help you, contact our Creve Coeur roofing company today.