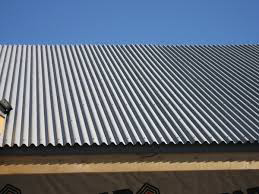 Similar in many ways to standing seam, corrugated metal roofing has visible fixings and wider overlaps with visible seams. However, what makes corrugated metal roofing interesting is that it is a modern application of a very old technology, taking its roots from the early Roman Empire as the rise and fall of the ridges mimic the clay pantiles of Mediterranean and North African Roman structures. Corrugated metal roofing appears predominantly on industrial and agricultural buildings, and is a cost-effective, fast-covering roofing system that suits both new builds and retrofits.
While these types of roofs are typically used on agricultural and other industrial commercial properties, they can also be applied on residential structures.
Schneider Roofing and Remodeling is an experienced corrugated metal roofing specialist in the greater St. Charles area. Our technicians are roofing experts who are skilled in the art of metal roof installation. We have built our company on integrity and honesty, and put forth those values in every job we do.
Why Schneider Roofing and Remodeling is a Great Choice for Your Corrugated Metal Roofing Needs
Schneider Roofing and Remodeling is entrenched in the St. Charles community and has been for over 25 years. Our customers are our neighbors and fellow community members. We take each job on as a personal responsibility.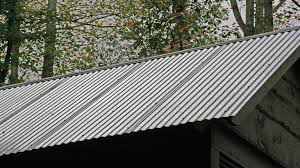 Family owned and operated, here are a few reasons we believe we stand out when it comes to offering corrugated metal roofing installation to St. Charles:
100% Satisfaction Guarantee – At Schneider Roofing and Remodeling, we stand by the work we do and are not happy with the job unless you are.
10-Year Premium Labor Guarantee – We will install your corrugated metal roofing system right. In the unlikely event we have made a mistake, we will correct it. A correct installation protects your manufacturer's warranty as well.
10-Year Non-Pro-Rated Material Guarantee – We back the materials we use because we have garnered the experience in what works best over the time we have been perfecting our craft. This benefits you because we will assist you if you have any trouble with your manufacturer's warranty for 10 years from the date we install your corrugated metal roof.
Repair Plus Guarantee – We guarantee any repairs we make to your corrugated metal roofing system because we know we will do the job right. Should anything go wrong in the year from which we have repaired your roof, we will come out and fix it for free.
Limited Lifetime Roof System Guarantee – We will install your corrugated metal roof the right way, that way you can be sure to take advantage of the full 50 year guarantee the manufacturer offers with its new installation.
Lowest Investment Guarantee – We provide a fair-price guarantee. You get what you pay for, and while we may not offer the cheapest price, we guarantee the best deal for your money.
Contact Us with Your Corrugated Metal Roofing Questions
If you would like more information on the corrugated metal roofing services  that we offer at Schneider Roofing and Remodeling, please get in touch with our roofing company today. We are happy to answer any questions you may have, help you decide which system is best for your building's needs, or give you a free quote for your roofing project.