As a locally owned roofing company serving the St. Charles and greater St. Louis area, we are committed to our 100% satisfaction guarantee, and we provide superior service for every project we take on. For more information about any of our roofing company's services, contact us today.
Whether you need help with a roof leak, roof replacement, roof inspection, siding installation, siding repair, or siding replacement, we are ready to help. Contact us online or by phone at (314) 378-6623 to request an estimate or get any of your questions answered.
Request a Quote for Roofing Service or Repairs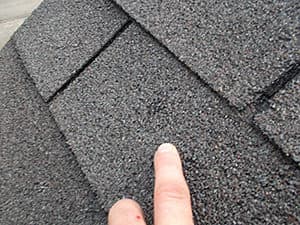 If you need any major work done on your roof, it is advisable that you get estimates from more than one roofing company – and we actually encourage it! We know that most of the time, our estimates will be highly competitive, and we will impress you with our professionalism and our outstanding reputation.
In addition to cost estimates, you should also consider a company's standing in the community when selecting the best roofing company. Have they completed other projects in your area? Do they have positive reviews from previous customers? Are they willing to share details about past projects? These details can help ensure that you make the best choice.
At Schneider Roofing and Remodeling, we guarantee our work on all types of projects, whether you need a roofing company for new construction, roof repairs, or roof replacement. Whether your project is big or small, we promise to provide you with outstanding service and a 100% satisfaction guarantee. As a locally owned company, our services are available throughout St. Charles, O'Fallon, St. Peters, Wentzville, and Lake St. Louis as well as the entire St. Louis area.
To have a roofing estimate done by our roofing company, you can fill out our online Quote Request Form and we will get in touch with you to schedule your estimate. For emergencies, call us directly at (314)378-6623.
Our Roofing Company's Promise to You
As a family owned company, we promise to always treat our customers as family, and your satisfaction is one of our highest priorities. Our roofing company will never promote a service that is not in your best interest. Our goal is simply to provide our clients with accurate information and help them to choose a roof that is effective, durable, and a good value. Our professionally trained technicians are committed to integrity, knowledge, and value, so we back up all of our services with a 100% satisfaction guarantee.
We invite you to contact us to learn more about what makes Schneider Roofing and Remodeling the best roofing company in St. Charles, and to find out what our roofing company can do for you!