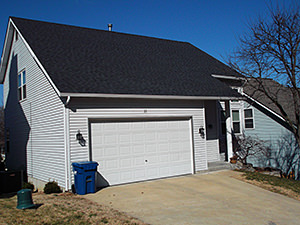 Siding is a great way to add personality to a house. With its clean lines, crisp colors, any type of siding can be a great way to instantly upgrade the look of your house without having to go through a major renovation.
If you are planning to undergo a home improvement project, such as siding installation, you need to hire the best contractor in St. Charles. Schneider Roofing & Remodeling fits the bill with more than two decades of experience in the home improvement industry. In St. Louis and St. Charles, call our siding and roofing company now at 314-378-6623 and to learn more about our services and the types of siding that would best fit your house!
The Most Popular Types of Siding in St. Charles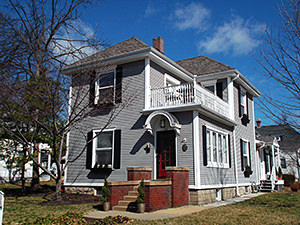 There are a lot of siding materials to choose from, but the most popular types of sidings in the market today are the following:
Solid wood clapboard – Technology has provided us with ways to mimic the appearance of wood through the use of synthetic products, but wood will always offer its timeless elegance. However, it can be quiet expensive and hard to source. Additionally, once installed on your home, you will need to regularly maintain this type of siding to keep its appearance. You will also need to watch out for mold and mildew as this can be a common problem on wood siding.
Stucco – This type of siding uses a combination of natural materials such as sand, lime, cement, and water. It offers design flexibility, so you can have it customized to fit in to the architectural style of your home. The downside to stucco is that the installation can get quite complicated, and just like wood, it can be expensive to install on your home.
Fiber cement – This type of siding can mimic the appearance of stucco, masonry, and natural wood grain. However, the most common aesthetic approach when using this kind of siding leans more toward modern and minimalistic designs. Unfortunately, this siding type is harder to install than the other materials, which can raise the installation cost substantially.
Vinyl – Made from polyvinyl chloride resin, vinyl siding is an affordable, maintenance-free alternative to traditional wood, stone, and slate. Its synthetic materials provide durability and sustainability so you do not have to repaint or replace it, making this one of the most convenient and hassle free options.
What Type of Siding Should You Choose for Your St. Charles Home?
Depending on your home's architectural style, neighborhood, and location, some types of sidings may prove to be a better fit for your home than others. A knowledgeable siding contractor should be able to explain your options and guide you to a high-quality siding product, taking into consideration the style of your home and the budget that you have for the installation. Generally speaking, vinyl siding is often the best choice for affordability and functionality for many St. Charles and St. Louis area homes.
To learn more about the types of siding available and for help selecting the best siding for your home, contact the experts at Schneider Roofing & Remodeling today. With a proven track record and years of serving St. Louis and St. Charles area homes, we will help you find a durable and affordable siding option for your home. Contact our siding and roofing company at 314-378-6623 to get an estimate or learn more!