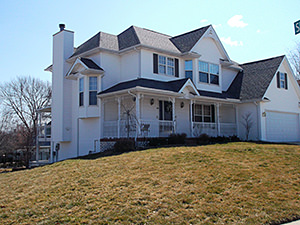 A home is not just a place where you live; it is one of the most important investments you make in your life. That is why you will do everything to protect it, and that includes making sure that every part of your house is in working order, including your roof. Unfortunately, however, the roof is often one of the most disregarded parts of the house because it is also the most inaccessible.
If your roof is not maintained and damage not repaired quickly, this can spiral into big problems and costly repairs. With the help of a Clayton roofing professional such as Schneider Roofing & Remodeling, you can make sure that all issues are addressed in a timely manner and keep your roof in perfect condition.
Call our Clayton roofing company at 314-378-6623 to request a free quote or to schedule a roofing inspection today!
Why Choose Us as Your Clayton Roofing Company
There is a multitude of Clayton roofing contractors out there, which is why you should carefully choose who to hire as your Clayton roofing contractor. A roofing project is a major investment that will take time, require money, and potentially disrupt your household. Schneider Roofing & Remodeling will ensure that the whole process is as painless and as quick as possible, without compromising on the quality of the work.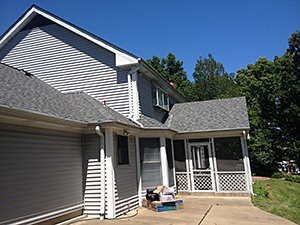 Here are our other qualities that make us stand out from the rest of the competition:  
Experience: We have been in the roofing business in Missouri for more than 20 years, and this two decades of roofing experience has made us knowledgeable in recent developments within the roofing industry, allowing us to give you a roof that will stand the test of time.
Local: We are a third-generation, family-operated, and locally owned roofing business. We put our personal touch in every Clayton roofing project that we take on. We are your neighbors, and we care about the local St. Louis area as much as you do. We have an established network of suppliers and vendors in the area, allowing us to give you roofing materials that are of premium quality at an affordable price.
Insurance: We carry both general liability and workers' compensation insurance, giving you the confidence that your property and our employees are covered in the event of an accident.
Guarantees: We offer a premium labor guarantee and a non-pro-rated material guarantee, giving you protection in the unlikely event that a roofing issue comes up within the next 10 years from the date of the installation.
Pricing: We offer honest and fair pricing when it comes to the cost of materials and labor. We will not overcharge nor blow out of proportion the damage to your roof just to gain more business at your expense.
Choose Schneider Roofing for Your Clayton Roofing Needs
Are you looking to hire a Clayton roofing contractor? Here at Schneider Roofing & Remodeling, we specialize in Clayton roof inspections, leak detection, installation, repairs, and replacement. We also offer financing for your roofing and siding projects. To request for a free estimate, simply fill out our online form or call our Clayton roofing company at 314-378-6623. We look forward to speaking with you soon.