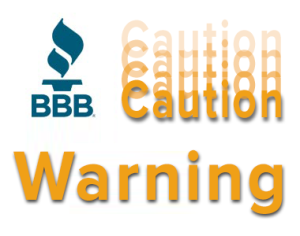 When hiring a service contractor to do work in your home, it is so important that you hire a quality and reliable company.  The Better Business Bureau issued a warning in the St. Louis area last year for a roofing contractor who pleaded guilty in Arizona to several charges, and on that very same day he established a business here in Missouri.  There are numerous complaints about his work here and several homeowners have found themselves in a bind with payments made and work still to be completed. Sadly, this is not uncommon and homeowners must stay informed and protect themselves.
You can trust Schneider Roofing and Remodeling.  We live in St. Charles and our company has been in St. Charles since it was established in 1991.  We guarantee your satisfaction, stand behind our work and will be here for you if you ever have any roofing or siding problems.
Please click here to read the warning from the Better Business Bureau.