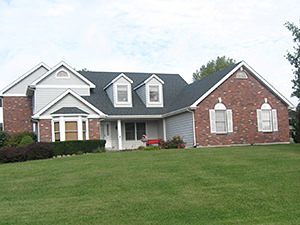 How often do you bother to climb up your house to look at your roof? For the typical Brentwood homeowner, the answer would be "never." Nevertheless, this is something that should be done regularly. Having your roof regularly inspected by a professional, and making the repairs right away when needed can prevent bigger problems and costlier replacements down the road.
If you suspect that your roof has been damaged either by a strong storm or simply by old age, it is time to call in the roofing experts. Brentwood roofing contractors are a dime a dozen in this part of Missouri, so you need to take your time and carefully screen the roofing contractors that you trust to work on your home.
Schneider Roofing & Remodeling is one of the leading Brentwood roofing contractors, and with good reason. With many satisfied clients, you can read our reviews to check out why we are the roofing company of choice for many Brentwood residents. To get a free quote and an initial assessment, please call our roofing company today at 314-378-6623.
What to Look for in a Brentwood Roofing Company
So how do you find the best Brentwood roofing contractor to inspect, install, repair, or replace your roof? Avoid hiring what we call the out-of-town "storm chasers." Yes, they may offer you a great rate, but they will work as quickly as possible, often sacrificing quality, so they can leave right away and look for the next place where the next storm is heading. These roofing companies will often do shoddy work, banking on the fact that they will never have to see you again.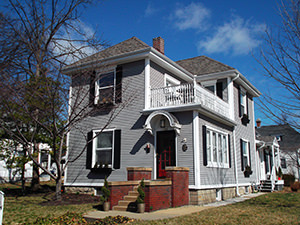 In order to prevent this from happening, hire a local Brentwood roofing contractor that has years of experience, such as Schneider Roofing & Remodeling. We only use local labor, and we have been in business for more than 24 years. Here are the Brentwood roofing services we offer:
Hire Us for Your Brentwood Roofing Needs
A lot of factors come into play when it comes to roof damage. You need to determine the root cause of the problem as well as whether a repair or replacement is needed. That is why you need a roofing professional who will guide you in the right direction.
Schneider Roofing can help with all of your Brentwood roofing problems without taking advantage of you. We will make a straightforward assessment of your roof and give you honest advice on what needs to be done without padding the job just to give us more work. We keep your budget in mind throughout your project. We stand by the Word of God in everything we do, and it is reflected in our work ethics, the quality of the work we do, and our honest and fair pricing.
To learn more about the Brentwood roofing services we offer, please call our roofing company at 314-378-6623. We look forward to hearing from you soon!