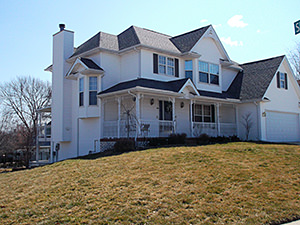 Vinyl siding can do great wonders for the façade, curb appeal, and overall look of your home. Not only does it provide weather protection and insulation, it also provides an instant upgrade to a house that could use a makeover. If you are planning to sell your home in the future, it can also improve resale value, provided you choose the right vinyl siding colors.
If you are thinking of installing siding for your house, consider Schneider Roofing & Remodeling in St. Charles, a leading siding and roofing company in the St. Louis and St. Charles area. Call us at 314-378-6623 to request a quote and learn more about the types of vinyl siding colors available!
Tips on How to Choose the Best Vinyl Siding Colors for Your St. Charles Home
Installing vinyl siding requires a substantial investment on your part, and considering the fact that it comprises a huge surface area on the exterior of your home, you should carefully choose the right vinyl siding color. This requires a lot of research and analysis. Do not make the mistake of rushing into a decision that you might regret later.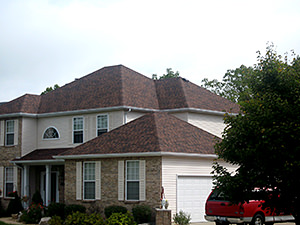 Here are a few factors you should take into consideration when choosing a color for your siding:
Consider your roof's color: First and foremost, your roof and vinyl siding's colors should complement each other. For example, a dark-colored roof is best paired with a light-colored siding to provide a nice contrast of colors.
Consider your landscape: If you have a stark, bare landscape, pairing it with bright-colored hues from your vinyl siding might be too bold. Therefore, if your front yard does not have a lot of trees or shrubbery in it, you may want to choose natural and subtle hues. If you have a flourishing garden with lots of trees and shrubs in the yard, then you should choose a vinyl siding color scheme that will complement all the greenery surrounding your house.
Consider your neighborhood. Of course, you want your own personality to shine through on the vinyl siding color that you choose. However, you generally want your house to blend in with the rest of your neighborhood. If you are located in a conservative neighborhood, pick a neutral color scheme over loud colors, which will only make you stick out like a sore thumb. However, keep in mind that you do not want to choose the exact same siding color as your neighbor either, as some variety in color is nice.
Consider the architectural style of your home. Finally, think about the style and design of your home. A classic Colonial home is usually made up of light-colored vinyl siding, black or navy shutters, and a red door. On the other hand, if you are working on a cottage or a country-style home, you have more freedom to experiment and be a little more whimsical when it comes to choosing a vinyl siding color.
Confused on What to Pick as Your Vinyl Siding Color?
With hundreds of colors to choose from, the decision on what to choose for your vinyl siding color can be overwhelming. For personalized advice on what color scheme will work best with your home, you can consult with a team member from Schneider Roofing & Remodeling. We have had decades of experience when it comes to vinyl siding installation and repairs, and we will be able to provide you with professional insight and sound advice when it comes to the remodeling of your house.
Contact our siding and roofing company in St. Louis and St. Charles at 314-378-6623 to request a price quote and to learn more.